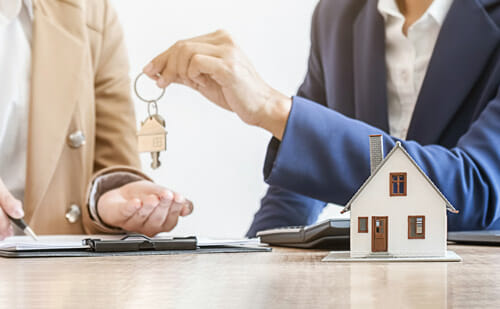 Sterling Real Estate Group is pleased to let you know that we are available to assist you with your home needs once again! Our new construction communities welcome walk-ins during open house hours, but maybe be scheduled to a wait if a prior tour is in progress.  Not comfortable with in-person appointments? We are still available for virtual options…just ask!  Our team is taking all of the necessary steps to ensure that everyone stays as safe as possible and that we are conforming to the NY state mandates. If you are interested in learning the full scope of what you should expect at an in-person showing, please read below.
Your safety and the safety of our staff are of the utmost importance. We will adhere to New York State's guidelines for home showings including the following safety protocols:
In-person Showing Safety Protocols:
Only one client/family is allowed in the property at a time. We recommend that only 2 people per family be present.
Clients must pass the wellness questionnaire and fill out a Covid-19 disclosure before entering.
Face coverings are required. Bring your own or one will be be provided for you.
Social distancing (6′ distance) is required at all times.
Appointments are highly encouraged for our model homes. Walk-ins during weekend hours are welcome but may be subject to a wait if an appointment is scheduled for the same time. Please call the agent on duty to discuss.
Home Cleaning Safety Protocols:
In between showings, our agents will clean and disinfect any contact surfaces, in addition to door knobs/handles, hand railings, etc.
We will have a cleaning log at each location to document the date, time and scope of cleaning, per NYS guidelines.
In each property, we have included hand sanitizer if running water is not available.  There will be a specified location to discard of paper towels and for all non-reusable PPE such as disposable masks and gloves.
We thank you for your cooperation in keeping our team members safe as well as all others.  We look forward to serving you again in person!