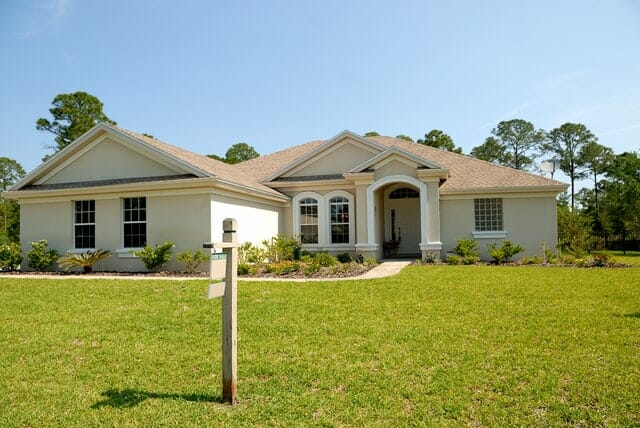 Virtual tours can help you get a general sense of a home, but there are certain things you'll want to evaluate in person before deciding whether or not to make an offer. When you're considering buying a home in Saratoga Springs, Malta, Ballston Spa, or another Capital Region community, attending open houses is a great way to see properties first-hand and learn about them in a low-pressure way. While it's easy to focus on things like the paint colors and the way the current owners have their furniture arranged, there are more important things to pay attention to that could influence your interest in the property and how much you will eventually offer. Here are the 10 things to look for at an open house that you might not have thought of.
1. Exterior & Interior Doors
Depending on the number of entryways, rooms, and closets in a house, replacing doors can be quite expensive. For exterior doors, take note of the material they're made out of, how well they appear to fit in their frames, and whether there are any signs of water damage, rot, or other issues. For interior doors, look for damage like peeling veneer or holes. Check to make sure the height of the door is consistent with the type of flooring in the room (you don't want a two inch gap at the bottom of the door and you also don't want the door carving a track in your flooring). Paint and hardware are easy fixes, but it's the larger issues you want to notice at the open house.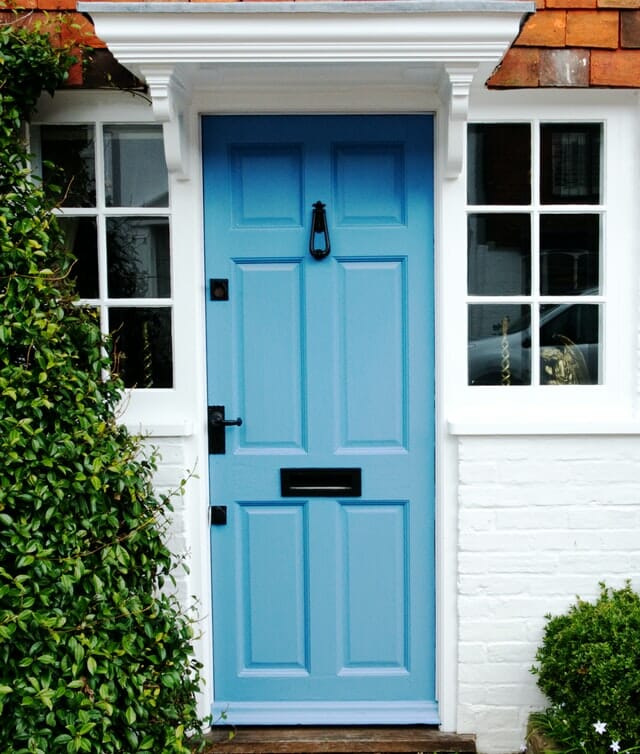 2. Windows
When it comes to windows, there are several things to check. Are all of the panes intact, or are some broken? How easily do they open and close? When you hold your hand up to them, do you feel air blowing in from outside, or do they seem airtight? Be sure to also look for signs of mold and moisture.
3. Roof, Gutters & Ceilings
The roof is one of the most expensive things homeowners will ever have to replace. Check the roof from both the front and back of the house and take note of any loose or missing tiles or shingles, and the presence of moss or other vegetation. Home inspectors typically climb onto the roof to check it out, so they could give you more information on the condition of the roof if you get to that point.
While you're looking at the roof, check to see if there are gutters. Gutters can help prevent water from pooling at your foundation and from splashing up and impacting your siding too. If there are gutters, are they in good condition? If there aren't gutters, does it seem like the property has an alternate drainage method?
When you're walking around the inside of the house, make sure you pay attention to the ceilings in each room. If there are stains, it's possible the roof is actively leaking, or was at some point in the past. If there are cracks, it could mean structural issues.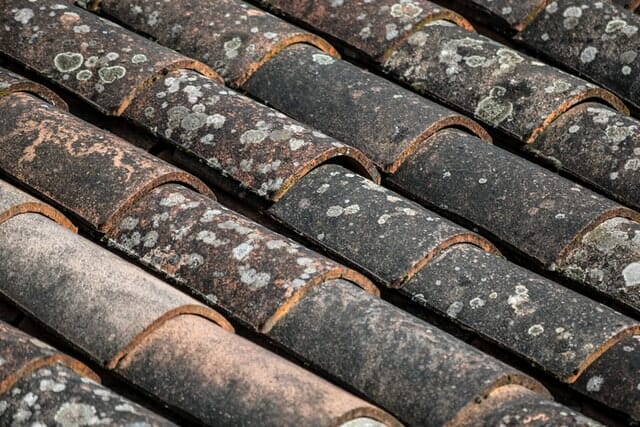 4. Basement & Foundation
Check out the basement and pay attention to odors that could mean mold and mildew are present. Does the basement seem dry, or is there condensation or wetness on the walls or pooling on the floor? Are there dehumidifiers running?
While you're in the basement, take special notice of the foundation. Does it appear to be in good shape, or are there large cracks? When you're done in the basement, make sure you take a look at the foundation from the outside too.
5. Plumbing & Electrical
You may not be able to evaluate every aspect of the plumbing and electrical systems in the home, but there are certain things you can assess during an open house. Turn on all the taps in the bathrooms and kitchen; do the water temperature and pressure seem right? Do the light switches and outlets seem to work, as far as you can tell? Check the cabinets under the sinks for signs of leaks, mold, and corrosion. When you're in the basement, if there is exposed plumbing and electrical, take a look for any obvious issues.
Pay attention to the electrical panel. Does it seem well-organized? Is there extra space to accommodate future additions or upgrades you may want to make?
Your home inspector will do a more thorough evaluation of the plumbing and electrical systems if you get to that point, but it doesn't hurt to get an initial sense yourself.
6. Heating & AC
Here in the Capital Region, having a functioning heating system is a must. Pay attention to what kind of heating system the house has, because this can help you estimate what your utility bill might look like. If you're looking at a house during colder months, you can get a sense of how well the heat works. You may also be able to see service records posted on the furnace or boiler that could help you understand how often the system has been serviced and when it was last worked on.
If central air is important to you, pay attention to whether or not the home currently has it, and if not, whether the home's layout could support you adding it down the road.
7. Neighborhood & Privacy
The neighborhood is sometimes even more important than the actual house. Take notice of its location (is it near schools, parks, grocery stores), school district, and the amount of thru traffic. Pay attention to the homes, yards, and driveways of other houses on the street and in the neighborhood – those can speak volumes about the people living inside. If neighbors are out in their yards during the open house and you feel comfortable, you could ask them questions about what it's like living there.
While you're touring the home, look out each window to assess the level of privacy you would have if you lived there. Does your bedroom window face directly into your neighbor's living room? Check out the privacy in the yard too. Could you eat dinner on the patio or deck without feeling like your neighbors were there too?
8. Kitchen & Bathroom Layout
Redecorating and arranging furniture is one thing, but reorganizing the layout of certain rooms, like bathrooms and kitchens, is very complicated and costly. Even if the kitchen and bathrooms are cosmetically outdated, it's much less expensive to update them if you're keeping the layout the same. Pay attention to the position of the countertops, sink, and appliances. Take note of which wall the shower head is on. Are these things that you could live with down the road? If not, make sure you incorporate new layouts into your renovation budget.
9. House Position & Lot Features
Some people prefer that their home be on the sunny side of the street or facing in a specific direction. If those things are important to you, take note of them during the open house. You may even want to drive by the property at different times of day so you can see what the sun is like in the morning vs. the afternoon.
While you're considering the lot, pay attention to the driveway. Is there enough room to park your own cars and also an extra space or two for guests?
10. Closets & Storage Space
Last, but certainly not least, make sure the closets and storage space in the home are suitable for you and your family. Don't be shy about opening closets during an open house to make sure you get an accurate sense of how much storage space there is. If you have lots of tools and lawn equipment, is there enough room in the garage to store them, or is there a shed or workspace in the basement? If you have lots of clothes, are there enough closets to hang them all, or is there at least storage space in the attic or basement to keep the ones that are out of season?
If you've attended many open houses and haven't found the perfect property for you, you may want to consider a new construction home. This route would allow you to select the perfect community and home site, and then customize the floor plan and finishes to match exactly what you're looking for. Click here to learn more about our Capital Region new construction homes, and contact our experienced real estate agents today for more information.