Make Sure You Get The Best Price For Your Home
Are you thinking about selling your home in the Capital Region? If so, you're probably wondering how you can get the highest possible sale price. As the seller, there are some simple things you can do to make sure you get the best price for your home. Although some people dread house projects, you'll find that investing some time and money into preparing your home for sale can pay off greatly.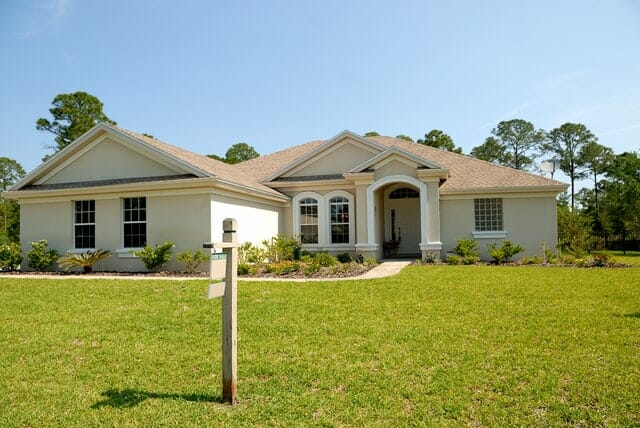 Start With An Assessment
The first thing you need to do is assess the current condition of your home. Try to put yourself in the shoes of a prospective buyer, and keep track of things – both large and small – that stand out to you as needing to be patched, painted, cleaned, or replaced. You can also ask an expert, like a Capital Region real estate agent, to look at your home and make recommendations for improvements.
Determine Your Priorities
Once you have a list of all possible projects, you need to figure out which are the most important for you to take care of. Evaluate each item on your list in terms of difficulty and investment, then make a plan for how to tackle the projects that you decide can and should be done before listing your home. For example, repainting bold colored rooms with more neutral colors is a relatively inexpensive and easy fix that could make your house much more desirable to prospective buyers. Replacing the roof might help you get a higher price for your home, but it may not be in your budget, and is a more complex job you'd have to hire someone to do.
Kitchens & Bathrooms Sell Houses
From a home value perspective, don't underestimate the importance of kitchens and bathrooms. While you may not be able to completely remodel your kitchen and bathrooms before listing your home, there are some simple projects you can do to help them look their best.
Cleanliness is incredibly important to prospective buyers, so at the very least, make sure you deep clean. As with other rooms, make sure these are painted in neutral, broadly appealing colors. You might love the shower curtain with your favorite cartoon character, but something more basic will make a better impression with buyers.
Other relatively simple upgrades you can make include painting cabinets and vanities, replacing cabinet hardware, and choosing newer, more modern light fixtures.
Fix The Utilities
Plumbing and electrical are two areas that homeowners are usually hesitant to tackle themselves, so if there are obvious plumbing and electrical issues a buyer would notice when walking through your home, they may be less likely to make an offer. If the issues are big enough, they may even prevent your home from passing inspection after you've accepted an offer.
If there are known plumbing and electrical issues in your home, enlist the help of professionals to fully evaluate and resolve them. Proactively taking care of these types of things will prevent delays later on in the sale process.
Don't Forget The Outside
The exterior is the first thing that potential buyers see, so make sure you spend time getting your yard in order. Make sure the lawn is mowed regularly throughout the showing period, get rid of any weeds, and trim back overgrown plants. Some prospective buyers may do a "drive by" of your property before scheduling a showing, so it's crucial that your home's exterior is in great shape.
Set The Stage
Once everything has been cleaned and repaired, the last thing to do is to stage your house for listing photos and showings. If the property you're selling is vacant, that means bringing in some furniture and other items so buyers can get a sense of how the space works. If you're living in the home you're selling, this means de-cluttering, removing personal photos, and making the property as broadly appealing as possible.
A Final Word
Small improvements can go a long way toward getting you the best price for your home. Keep in mind, though, that you shouldn't be investing large sums of money that would price your home above a reasonable level for the neighborhood based on comparable sales. When in doubt, it's always a good idea to ask professionals for advice. Our Capital Region real estate experts are ready to help you get started with the process, contact us today!