When you've outgrown your current home and would prefer a new, larger space, it may be time to upgrade to a mid-sized house. But where should you start? Well, if you'd like to live in a residential area that's just a short drive from both the cultural destination of Saratoga Springs and downtown Ballston Spa, then consider new construction homes in the Town of Milton NY.
This Saratoga County community features a variety of neighborhoods with properties for sale, quality school districts, and recreational opportunities in a desirable location.
Discover Milton: Where Homeowners Can Live, Work, and Play in Saratoga County NY
Centrally located in Saratoga County (southwest of Saratoga Springs and north of Ballston), Milton is home to approximately 19,000 residents and over 6,000 households. Rock City Falls, West Milton, the north section of the Village of Ballston Spa, and other communities are all part of the town.
Do you need to commute to work in the City of Saratoga Springs? Are you a fan of antiquing and exploring the quaint shops in the Village of Ballston Spa? When you live in Milton, the best of the Saratoga region will be just minutes away from home.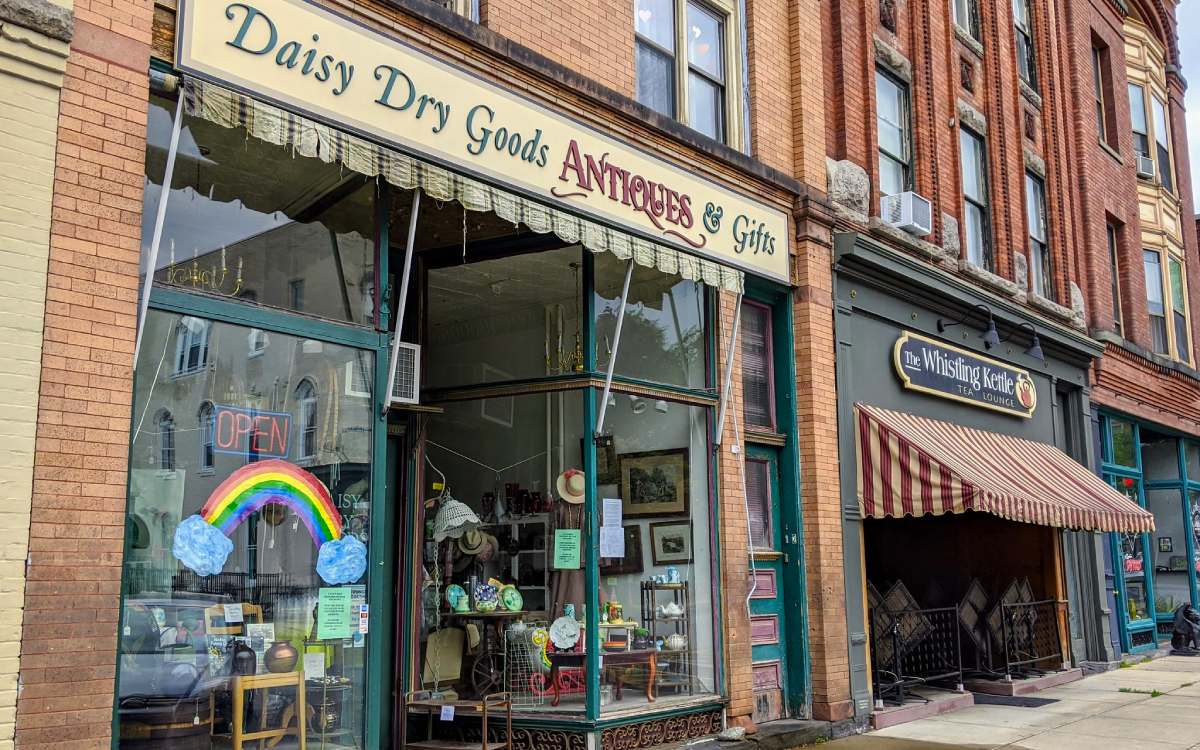 The town's prime location is one of the main reasons people choose to move there. Homeowners can enjoy the benefits of living in a house, including extra privacy and space for every member of the family, while also having quick access to their favorite Saratoga County attractions.
What About the Local Schools? Here's What You Need to Know
Becoming a homeowner is an exciting moment in one's life, but it's important to examine all the factors that go into making this decision, such as the local public school districts. Not only will your child receive a great education if you're part of a well-regarded school district, but your house is more likely to increase in value over the years.
In the Town of Milton, the two main school districts are the Saratoga Springs City School District and the Ballston Spa Central School District. Some of their key qualities include:
Saratoga Springs City School District
The Saratoga Springs City School District comprises six elementary schools, one middle school, and one high school, and it serves approximately 6,400 students who are from Saratoga Springs, the north part of Milton, and other surrounding communities. This school district features strong academic and athletic programs, and the Albany Business Review consistently ranks Saratoga as a top school district for academics in the Capital Region.
Ballston Spa Central School District
For residents living in the south part of Milton, the Ballston Spa Central School District will be your child's school district. This school district comprises four elementary schools, one middle school, and one high school that serve approximately 4,200 students. Ballston Spa is known for its excellent curriculum and wide array of academic clubs and student activities, and its high school has received national recognition as one of America's best high schools.
Enjoy Local Recreational Activities & Explore the Area
As you're looking for the ideal home, another big question to ask is "what is there to do in the community?" Parks, trails, and recreational facilities are all appealing features, and Milton offers multiple options. You can go for a hike in the Woods Hollow Nature Preserve, try fishing at Cottrell-Herrington Park, play sports or bring the kids to the playground at Burgess-Kimball Memorial Park, or take a stroll at Boice Family Park or Marlene & Wilbur Trieble Passive Recreation Park.
When you're ready to take a short drive, you can check out the cool coffee shops and family-friendly restaurants in downtown Ballston Spa, catch a concert at SPAC, launch a kayak on the nearby Kayaderosseras Creek, and more. There is so much to do within five miles of Milton.
It's Time to Begin the Home-Buying Process
Now that you've decided it's the right time to consider new houses for sale in Milton NY, don't delay in taking the next steps. Home sites are currently available at Hunter Court, one of our new construction neighborhoods in the Ballston Spa School District. After you've selected a home site, we'll work with you and our partner builder to customize your dream home.
Find out more about Hunter Court on our webpage >>