Dreaming of a two-story colonial on a family-friendly cul-de-sac with access to walking paths? In recent years, the suburban lifestyle has been trending as people transition from urban apartments to spacious homes in quiet neighborhoods.
If you're interested in buying a new construction home or a pre-existing home in the suburbs, then check out real estate listings in Malta NY. Ideally located just 10 miles south of Saratoga Springs, Malta is well known for its small-town atmosphere, public parks and trail systems, proximity to Saratoga County attractions, and quality schools. Read on to learn more about why Malta is such a great place to live for new homebuyers and families.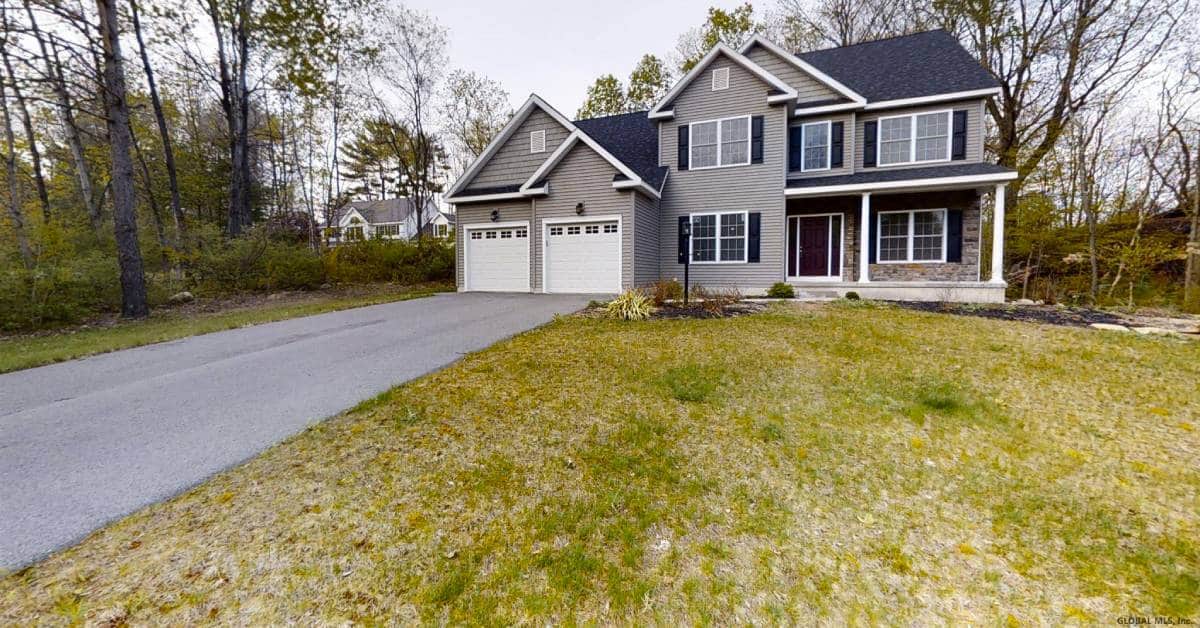 Welcome to Malta NY: A Growing Community in the Heart of Saratoga County
One of the main reasons families move to suburbs like Malta is because they're searching for an affordable home with extra space. Would you like a large lawn where you can relax and host backyard BBQs? How about a house with plenty of room for parents and kids? If you'd love that and a peaceful neighborhood where you can take a stroll now and then, then Malta is the place for you.
Featuring a population of approximately 16,000 that continues to grow, Malta is a growing town with a hot real estate market and homes for sale. The community is nestled in the heart of Saratoga County (between Saratoga Springs and Clifton Park, and Ballston Spa and Stillwater), and its central location makes the daily commute easier as I-87, the area's main highway, is nearby.
In addition, the town boasts a strong economy comprising local food and drink establishments and small businesses, and is home to GlobalFoundries, the world's fourth largest semiconductor manufacturer. Some of the most popular spots to visit include Carson's Woodside Tavern, Azuma Sushi Bistro, Bentley's Tavern, and Unified Beerworks.
Discover Local Attractions & Things to Do in Malta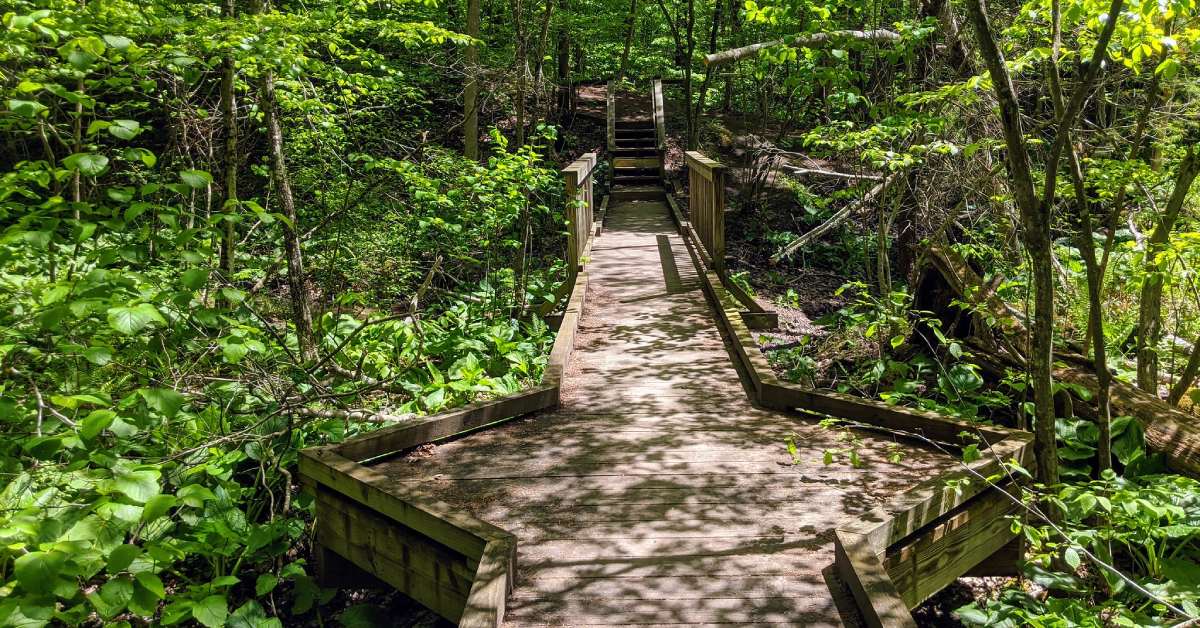 Another key factor to consider when moving is how much access you have to parks, recreational activities, and local attractions. Luckily for nature lovers and outdoor enthusiasts, Malta is a top spot for walking, running, and biking.
Residents can enjoy multi-use trails and sports facilities at Shenantaha Creek Park, have a picnic with the family at Malta Community Park, and even take a hike through the scenic 100 Acre Wood trail system (pictured above). The town is also connected to the Zim Smith Trail, an 11.5-mile, multi-use trail that travels throughout Saratoga County.
Beyond the parks and trails, Malta features a wide range of restaurants and taverns, a drive-in movie theater, a dirt stock car race track, and close proximity to Saratoga Lake and Brown's Beach. Best of all, Saratoga Springs' most popular attractions, such as the Race Course, SPAC, and Broadway, will be within driving distance.
Send Your Child to a Quality School District
Choosing the best school for your child is an important decision for families, and in Malta, there are three school districts that serve different regions of the community (based on your home address). Here's a brief breakdown of all three:
Saratoga Springs Central School District
The Saratoga Springs Central School District welcomes students from the City of Saratoga Springs and nearby towns, including the north end of Malta. They are consistently ranked as a top ten school district for academics in the Capital Region by the Albany Business Review, and their tradition of excellence has attracted families to the area for decades. The District serves about 6,400 students in K-12, and they have around 1,100 faculty, staff, and administrators.
Ballston Spa Central School District
The Ballston Spa Central School District encompasses a large part of Malta, and they serve about 4,200 students from Pre-K through Grade 12. Over the years, the District's various schools have received national recognition; for example, in 2010, 2013, and 2016, Ballston Spa High School was recognized as one of "America's Best High Schools" by Newsweek. Ballston Spa's motto is "Educating Everyone Takes Everyone," and with the help of the District's dedicated staff and the local community, students are able to succeed academically and in life.
Shenendehowa Central School District
The Shenendehowa Central School District is located in southern Saratoga County and serves families who live in Clifton Park, Halfmoon, Malta, Ballston Lake, Waterford, and Stillwater. This is the county's largest school district, as about 9,850 students attend Shen's eight elementary schools, three middle schools, and one high school. The District prides itself on its commitment to providing high-quality and innovative education programs, and according to data from Niche.com, Shen is the second best Saratoga County school district (2022 School Rankings).
For more info on each of the school districts in the Malta area, be sure to visit their websites and contact them with questions.
Ready to Take the Next Step? Find Your New Home in Malta Today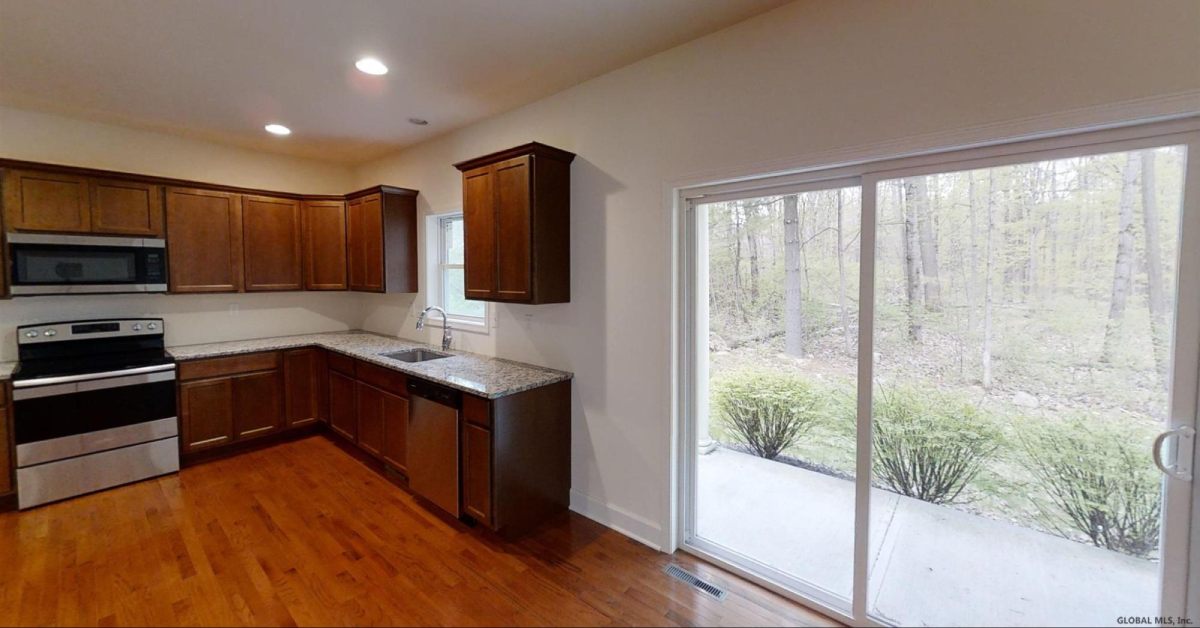 If this sounds like the perfect town for you and your family, then don't delay in buying your new home in Malta. The local housing market is hot, and you don't want to miss out on your potential dream house. Browse new real estate listings in Malta NY, and then contact one of our expert real estate agents who can help find the right property for you.