If you're looking for a new home, but don't know exactly where you want to be, make sure you consider Saratoga Springs. The small town vibe combined with the perks of city living – like being in close proximity to amazing shops and restaurants – make it an ideal place to live, play, and work.
In fact, Saratoga Springs was named one of the top 30 most charming small cities in the country by TravelMag in 2021.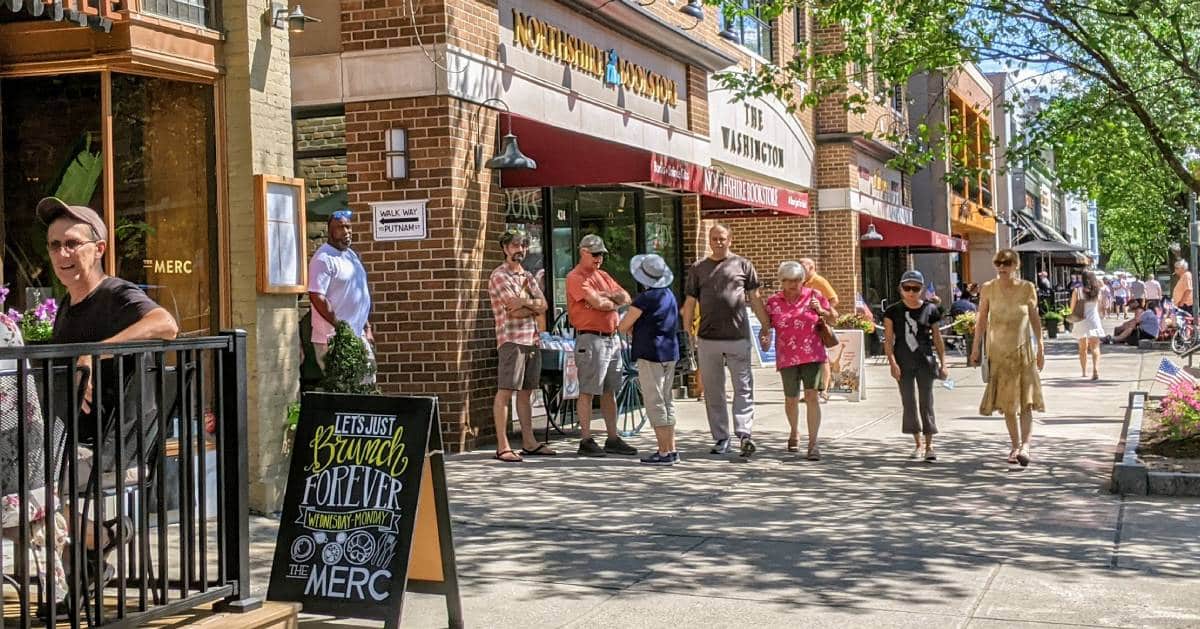 Why You'll Want to Live in Saratoga Springs
To start with, the city boasts a great school district and location: Saratoga Springs City School District is a highly rated, public school district, ranked #8 in Albany, NY Metro Area High Schools, and #219 in New York Schools for 2021 by US News. In addition, the city is ideally centrally located: it's roughly 30 minutes from Albany and Glens Falls, and just 1 to 1.5 hours from the Catskills, the Berkshires, and Vermont.
Although the city is walkable and offers public transportation, when you purchase a new home in Saratoga Springs, you'll have space for a car and likely a garage as well. New construction home communities are typically built in such a way that it's like you're in your own suburban haven within the city.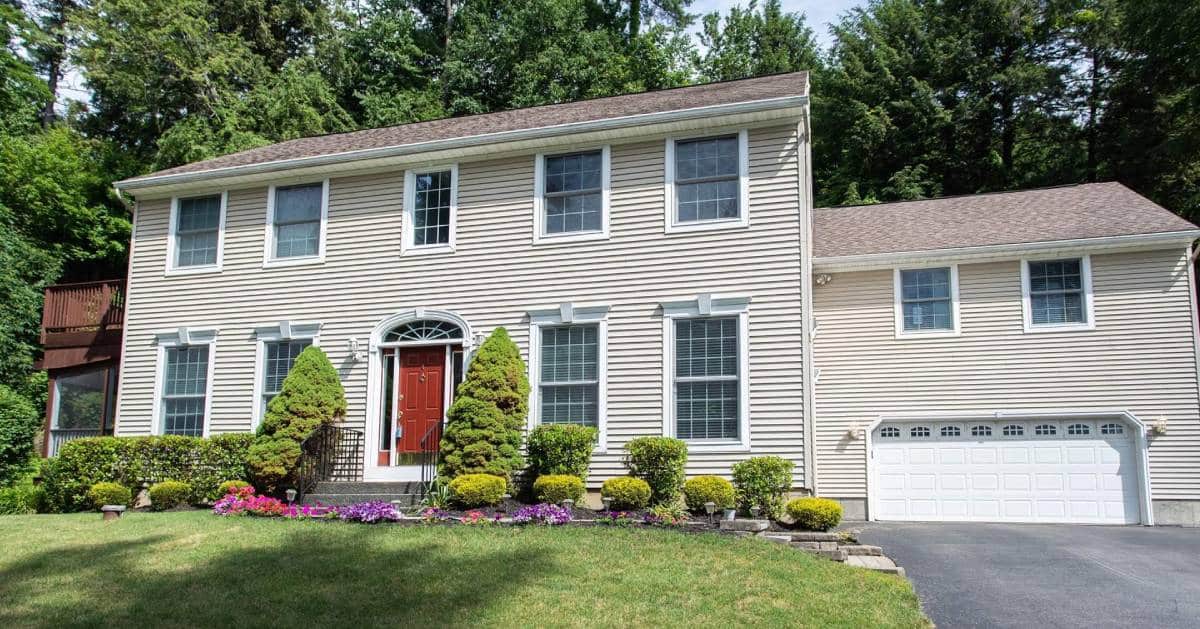 When it comes to the city itself, Saratoga Springs hits all the hotspots a resident could hope for, with dining, shopping, history, entertainment, and parks, but it offers up a few unique aspects as well.
Dining
Saratoga Springs offers a wide variety of cuisine from its many restaurants, including fine dining from establishments like Prime at Saratoga National, to more casual but still delicious options, like Eddie F's Eatery with their signature lobster rolls.
And, the city is home to several restaurants that have appeared on the Food Network: Hattie's Restaurant, Hamlet & Ghost, and Sweet Mimi's Cafe & Bakery, to name a few.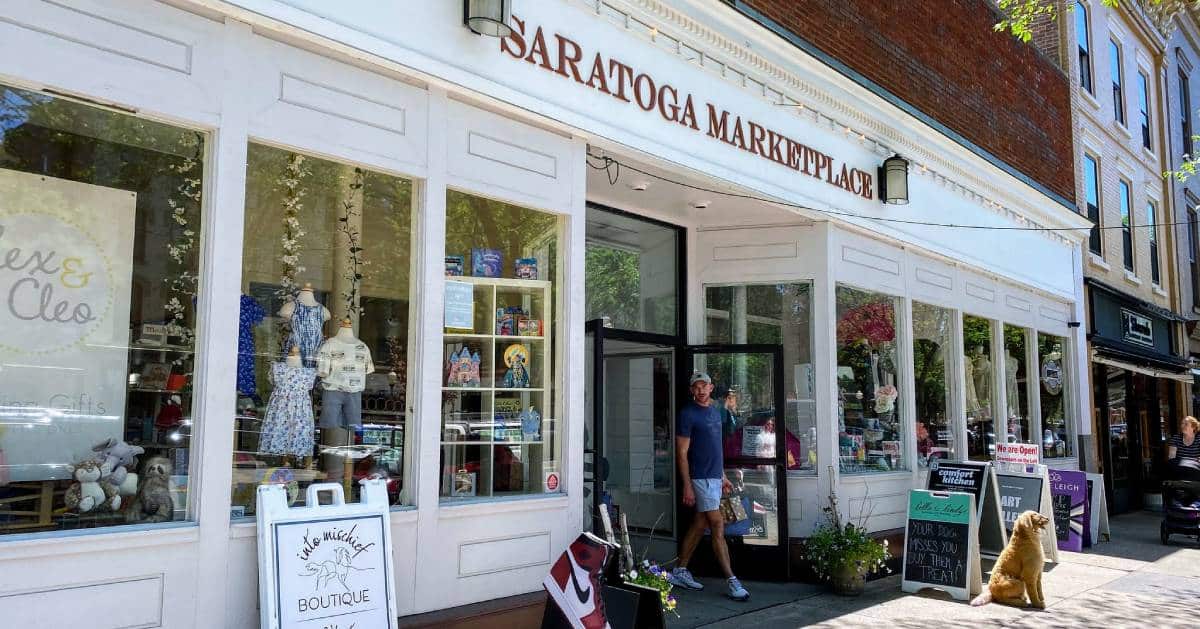 Shopping
Strolling down Broadway, you'll relish in city living when you see all the enchanting boutiques and quaint shops. Stores specialize in women's apparel, horse-themed merchandise, antiques, art, and specialty foods. Check out Lifestyles of Saratoga, the Dark Horse Mercantile, and Yellow Boutique to start, and then make sure to wander off Broadway to explore more shopping on side streets and beyond!
Hannaford Supermarket, Price Chopper/Market 32, The Fresh Market, and Target are all within city limits, along with further shopping opportunities at Wilton Mall.
History
You can feel the rich history of Saratoga Springs from driving or walking down the city streets. Signs of Victorian architecture are everywhere, from the inns with tall windows and impressive towers that date back to the mid-1800s, to statues and springs in parks. Plus, there is a plethora of historic landmarks and buildings like the Canfield Casino, a hotspot for gambling from the late 1860s to early 1900s.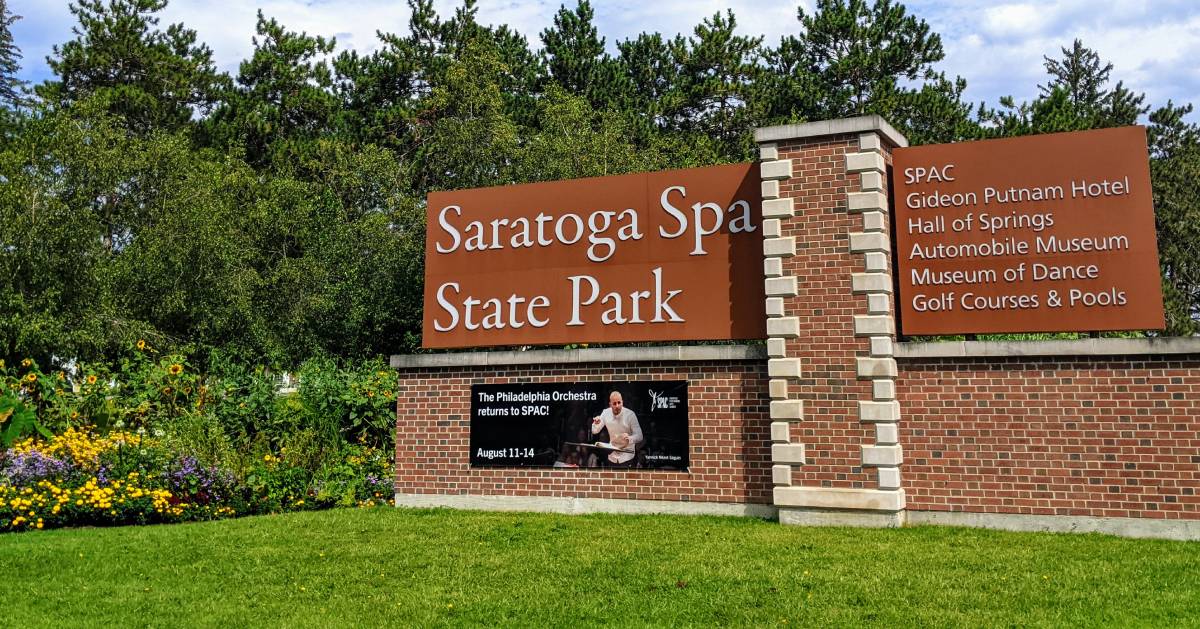 Entertainment
There's no shortage of things to do in Saratoga Springs! Every year the Saratoga Performing Arts Center (SPAC) welcomes prestigious acts from the Philadelphia Orchestra to more modern performers that Live Nation brings in. And, the Saratoga Casino Hotel invites gambling enthusiasts to come try their luck at any time of year.
Restaurants, bars, and smaller venues throughout Saratoga Springs also welcome performers and musical groups throughout the year, including the award-winning Caffe Lena, the longest continuously operating folk music venue in the U.S.
Residents and visitors love the art galleries and museums sprinkled throughout the city, such as the Frances Young Tang Teaching Museum, the National Museum of Racing, the Saratoga Automobile Museum, and the National Museum of Dance & History.
Parks
Congress Park, in the center of Saratoga Springs, is perhaps the crown jewel of parks in the city. The gorgeous landscaped grounds are home to statues, fountains, picnicking areas, walking paths, a wooden carousel, and three mineral springs.
Mineral springs can also be found in Saratoga's other primary park, Saratoga Spa State Park. Here you'll also find hiking trails, public pools, a golf course, and much more. Then, there's High Rock Park, yet another beautiful section of Saratoga Springs with picnic pavilions, a gazebo, mineral springs, and a 9/11 memorial statue.
What's Unique to Saratoga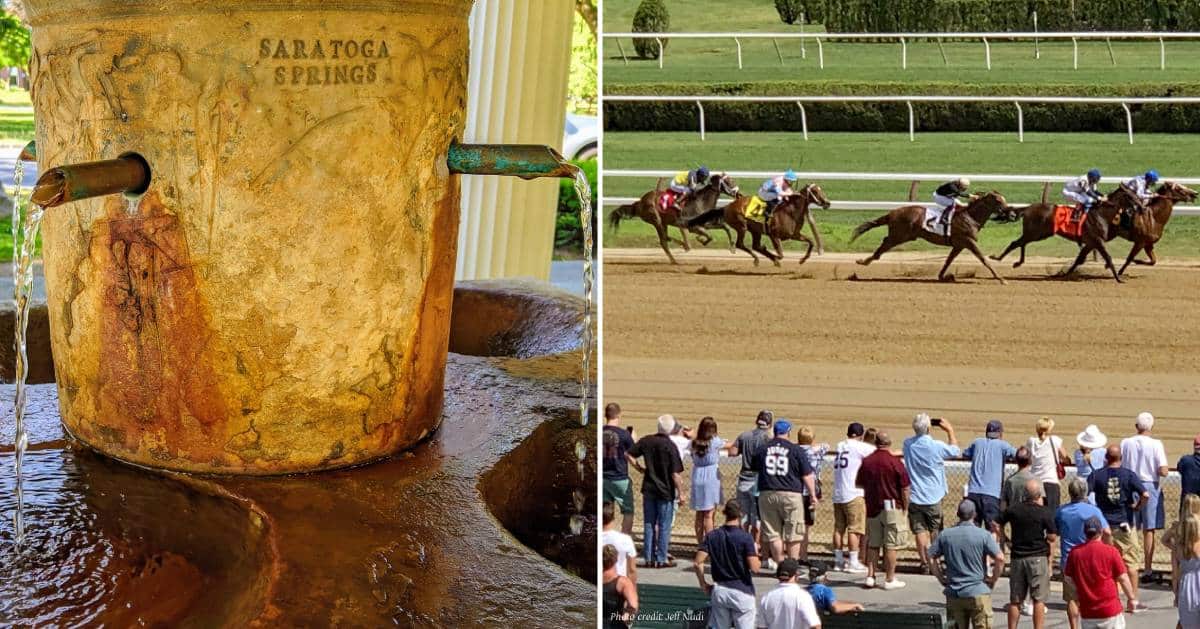 Mineral Springs
Saratoga is known for "health, horses, and history." The "health" aspect refers to the 21 mineral springs scattered throughout the city. Each one has its own distinct mineral makeup, and each one is the result of a geological fault that allows otherwise trapped water to surface.
The mineral springs are said to be chock full of healthful healing and curative properties. Give them a taste for yourself – no two taste the same!
Saratoga Race Course
We can't talk about Saratoga Springs without diving further into the famed horse racing track. The nationally recognized Saratoga Race Course is the third oldest race track in the country, with the first race taking place on August 2, 1864. Some of the world's most celebrated thoroughbred horses have competed on these tracks.
Every summer through Labor Day Weekend, the Saratoga Race Course comes alive with horses, jockeys, trainers, and spectators, who come to bet on the majestic animals and enjoy special events and giveaways at the track.
Buy A New Construction Home in the City
Grande Highlands is a new home community in Saratoga Springs offering distinguished new construction homes by Trojanski Builders. In addition to all the other benefits of living in Saratoga Springs, this particular community offers easy access to the Wilton Wildlife Preserve and has walking trails immediately adjacent to it.