Although choosing the right location is a key part of the home buying process, so is determining what type of lifestyle is best for you. If you're a first-time homebuyer, a busy professional, a retiree, or just looking to downsize, the maintenance-free lifestyle is an appealing option to consider.
Living in a maintenance-free community provides several benefits, and it might even save you money! Learn how below, and see why townhomes, condos, and single-family homes are a great place to start.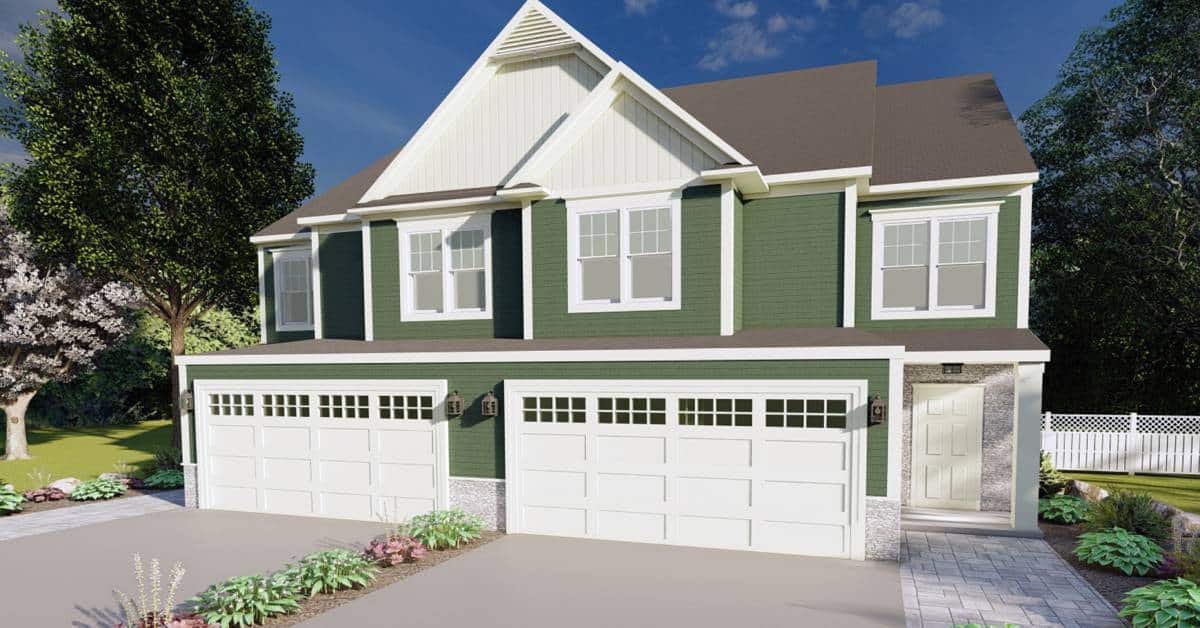 What Does Maintenance-Free Living Mean?
Maintenance-free living means you can experience all the perks of home ownership without having to maintain your home's exterior grounds or common areas that are shared within the community. These can include lawns, landscape areas, driveways, and walkways.
Sterling Real Estate Group New Homes Sales Specialist Carla Alvord explains that when you buy a single-family home or townhome with a Homeowner's Association (HOA), you'll typically pay monthly dues to the Association to cover these maintenance costs. Similarly, if you live in a maintenance-free condominium, a Condominium Association will collect Association fees to maintain the property, such as the sidewalks, elevators, lobbies, landscaping, and amenities like pools.
In recent years, maintenance-free living has continued to grow in popularity because it makes home ownership and life easier for everyone from first-time homebuyers to retirees.
Save Time & Money on Routine Lawn Care and Property Maintenance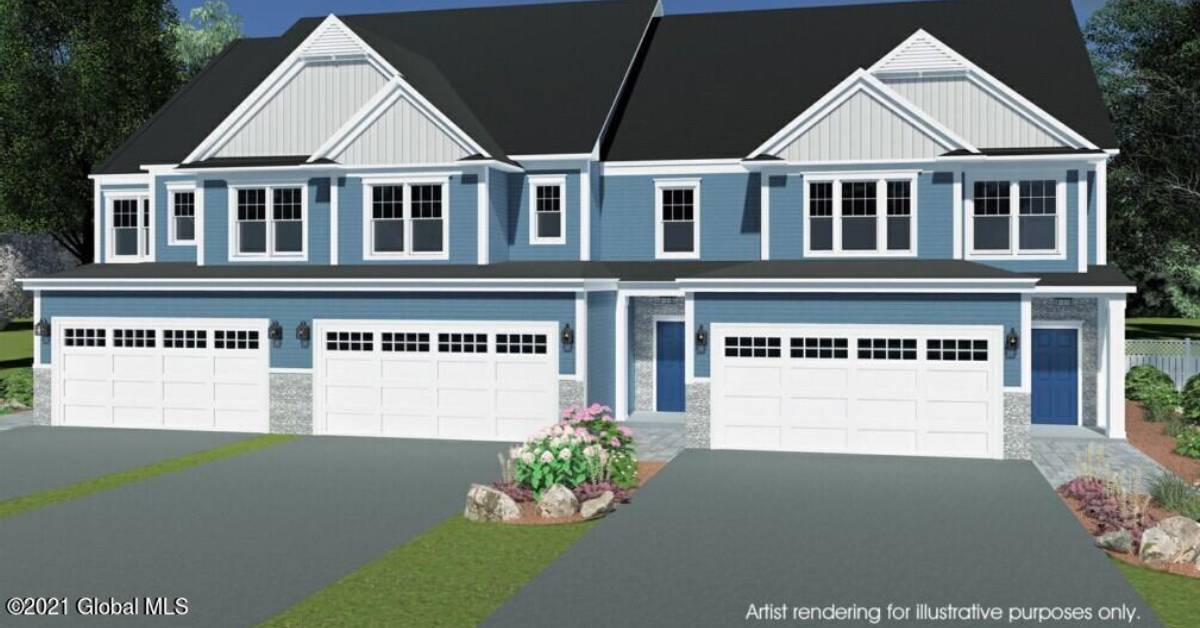 Do you have long work days and would like to spend more time with family and friends? Has exterior upkeep of your home become too much of a challenge? One of the main benefits of living in a maintenance-free community is that you can spend your free time relaxing and having fun. Instead of worrying about weeding and mowing the lawn during every summer weekend, these tasks will be taken care of, so you and your neighbors' lawns and landscapes will always be well manicured and pristine.
This is especially beneficial for homeowners with a "lock and leave lifestyle." If you travel frequently or rent out your home, all of the exterior maintenance will be handled, so you won't return to tall grass or several inches of snow in the driveway.
Not only that, but a maintenance-free home can help you save money too. "Your maintenance expenses would most likely be higher if you were to do all of your exterior upkeep yourself, when considering the expenses involved for items like fertilizations, mowing, trimming, mulching, leaf removal, snow removal for your driveway and walkway, and everything in between," Alvord says.
Home ownership is much more convenient when you don't have to purchase a lawn mower or snow blower and maintain your property here in the Capital Region. You'll appreciate having the spare time while knowing that a professional is keeping the yard in top condition.
Looking for a Maintenance-Free Home? Check Out Meadowdale Estates and Adam's Point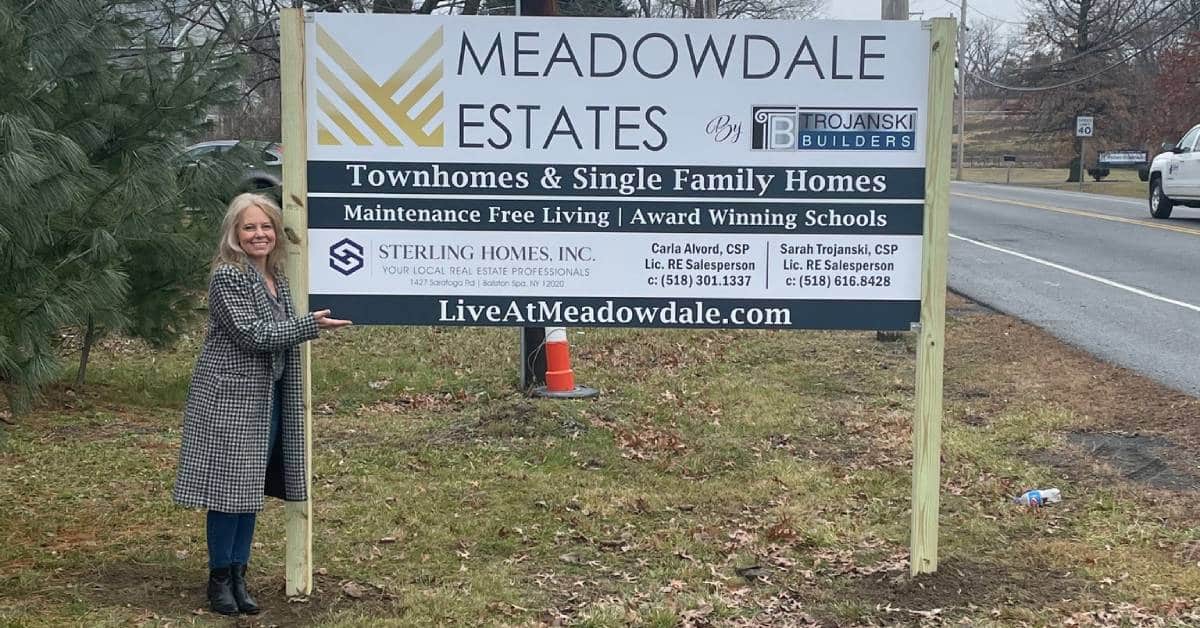 Are you interested in buying a maintenance-free townhome? Our brand new homes at Meadowdale Estates in North Colonie come with a maintenance-free HOA package, which includes mowing and trimming, edging and mulching, lawn fertilization five times per year, leaf removal in autumn, and snow removal in winter. The community is located near I-87 and Route 7, and you can learn more about the maintenance-free townhomes here.
If you'd rather be closer to Saratoga Springs, discover Adam's Point, a neighborhood featuring brand new condos for sale in Ballston Spa NY. The modern, open concept condos offer a maintenance-free lifestyle near some of the region's top attractions, shops, and restaurants.
A maintenance-free single-family home, townhome, or condo is an excellent choice for homeowners, and they can help improve you and your family's quality of life.
Get details about Meadowdale Estates and contact us today >>