Are you in search of your dream equestrian property with sprawling grounds, top-notch facilities, and a luxurious home? If so, then we have just the place for you. Located 30 minutes west of Albany in the mountains of Knox, NY, we are showcasing an elegant, amenity-rich estate that's perfect for both horse and rider.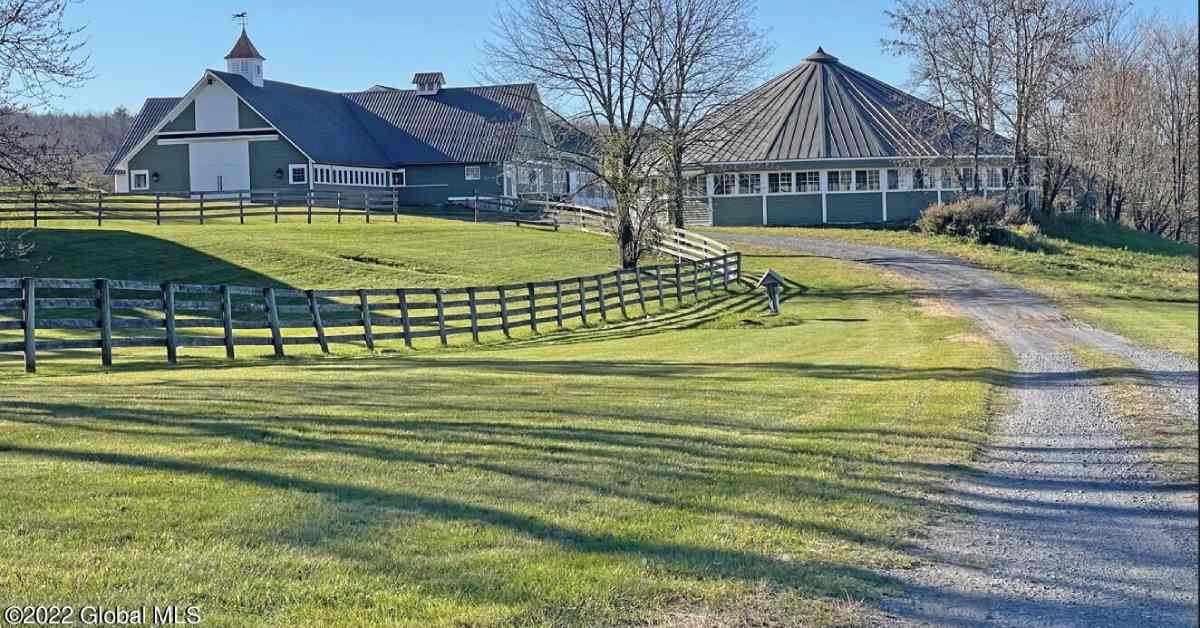 Discover a Haven for Horse Owners
Experience the best of the equestrian lifestyle at 95 W Wind Road in the Town of Knox. As soon as you drive up to this 230 acre estate, you'll fall in love with the private, wooded location, the early 1800's French Plantation Style Colonial, the spacious paddocks, the indoor heated riding arena, and more. Bring your imagination and take advantage of everything this piece of paradise has to offer.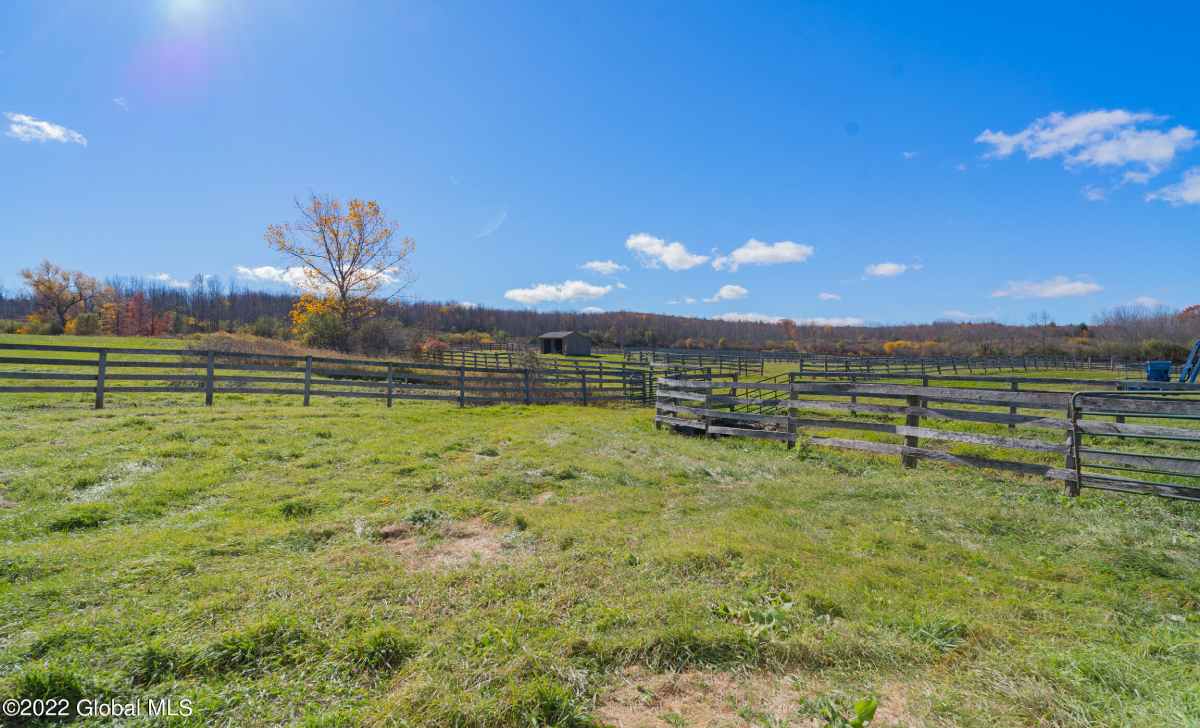 "The possibilities are endless," Sterling Real Estate Group Salesperson, Jacob Swistak, explained. "You have field after field along with some wooded areas and a small pond. It's the perfect opportunity to clear some trails and ride between the properties."
Indeed, this estate is ideal to serve as a residential equestrian home for you and your family, or even as an AirBNB, Bed & Breakfast, or Equestrian Training Retreat. Find out more about some of the property's most unique amenities and features below.
The Historic Mansion Exudes Country Charm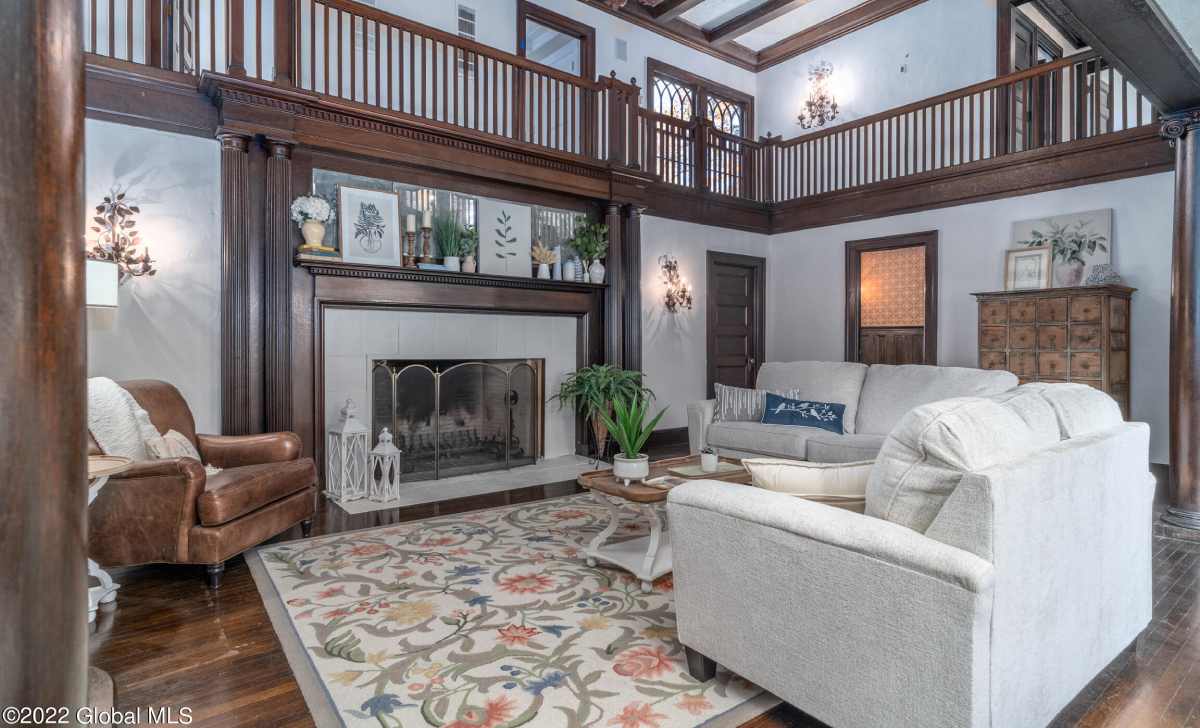 One of the highlights of this equestrian property is undoubtedly the country-style manor that was built with impeccable detail and fine craftsmanship. According to Sterling Real Estate Group Associate Real Estate Broker, Christa Swistak, "The interior and exterior architectural style and decor brings a southern yet country sensibility to this stunning mansion."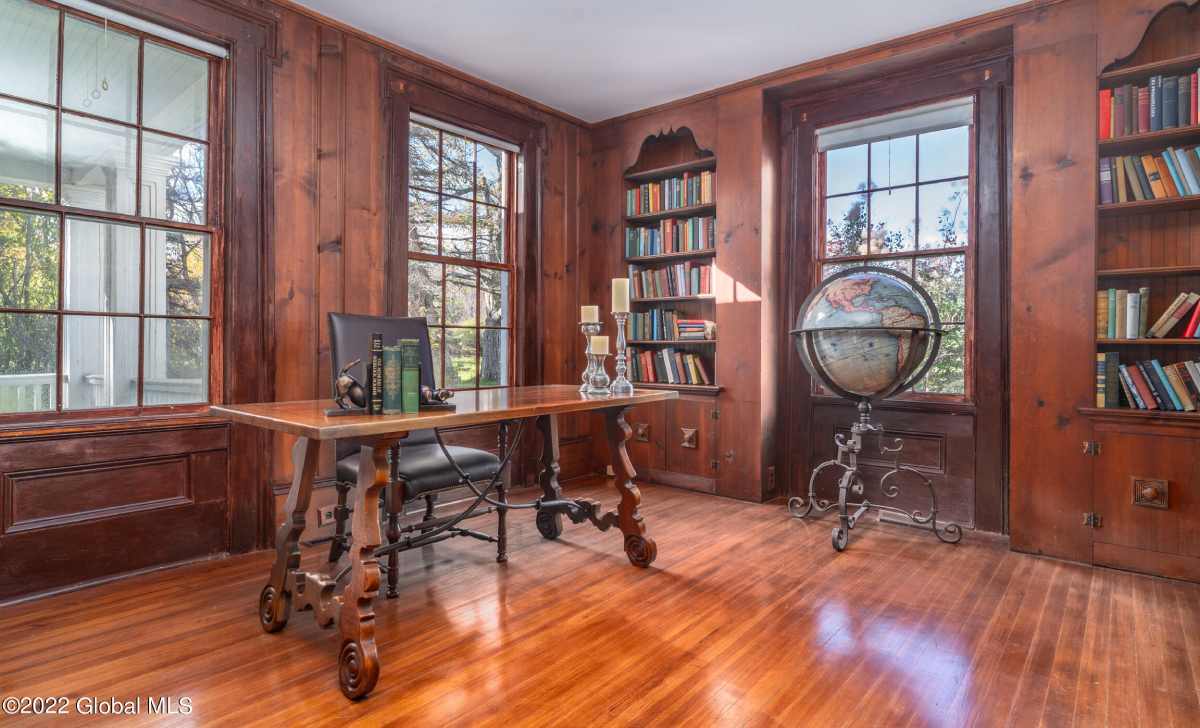 The home's many features include a two-story living room with coffered ceilings, four fireplaces, a gourmet kitchen, a billiards room, a library, an office with a secret door leading to a workout room, private guest quarters, a second story primary suite, a private dressing/sitting room, and a lovely primary bath with a tiled shower and clawfoot soaker tub. "The original and precise detail of the enormous crown molding and polished workmanship of the meticulous trim is amazing," Christa told us.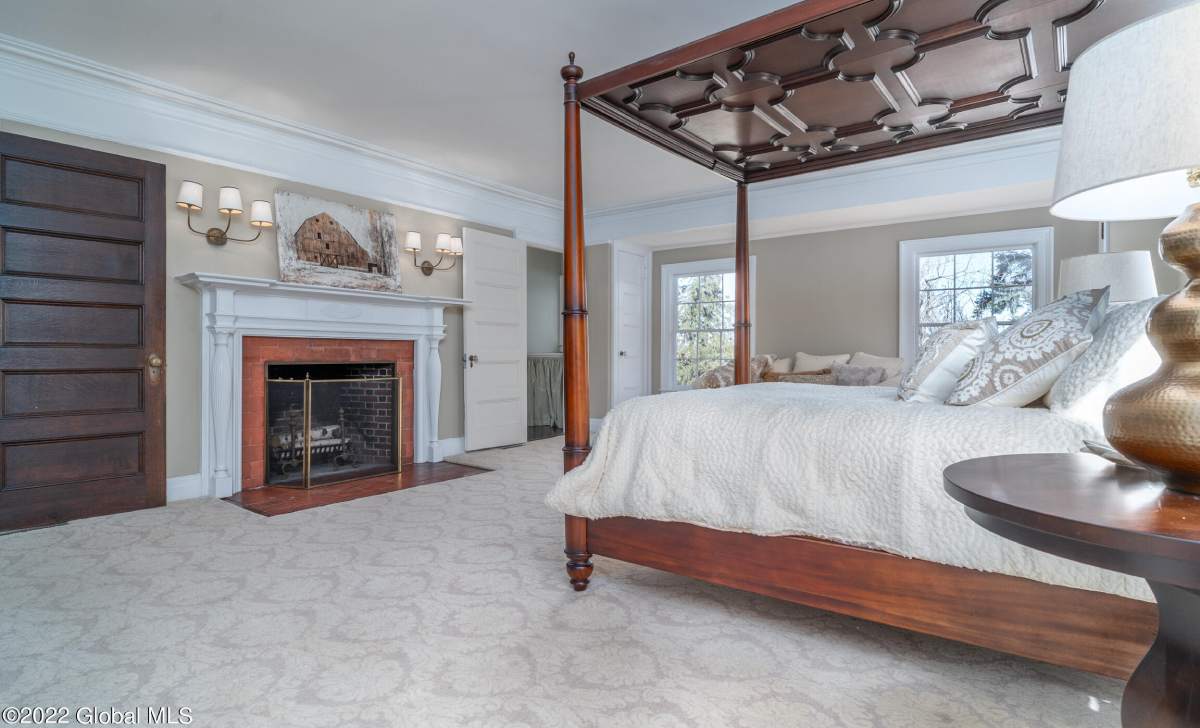 In addition to all of that, one of Jacob's favorite areas in the home is the loft above the main living area, which has a baby grand piano and seating area. "To have a drink in hand while someone plays piano next to you is a feeling of warmth and high-end living," he said.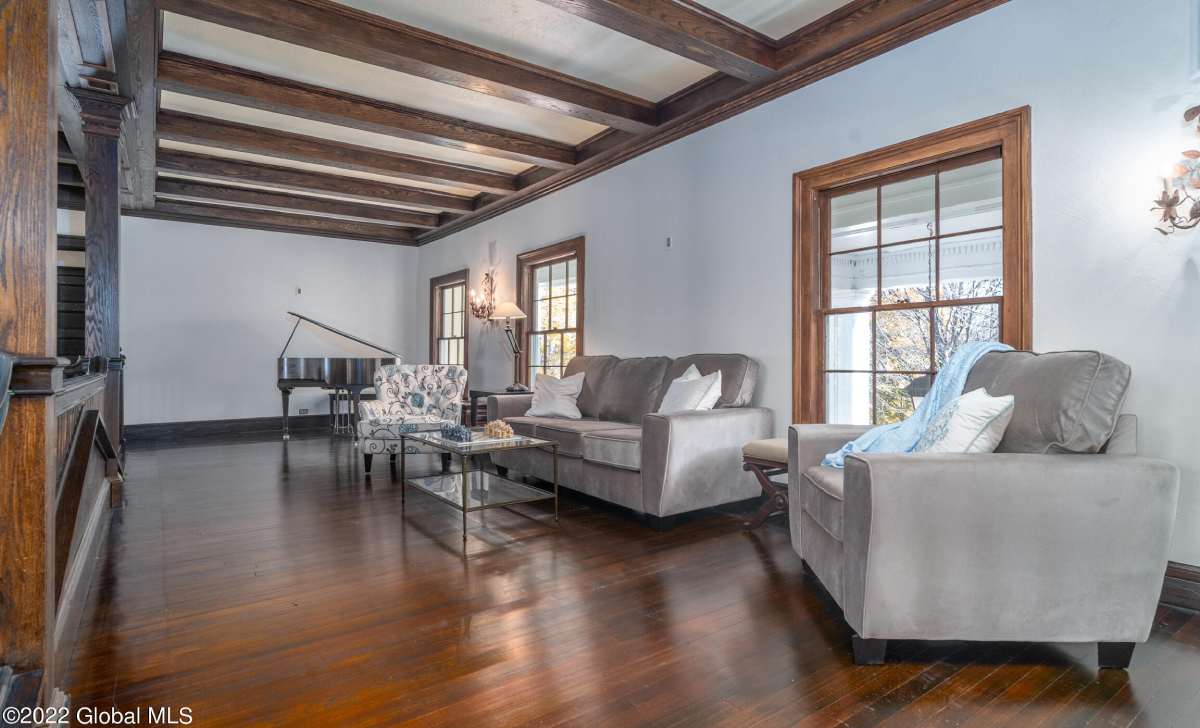 Other living quarters are available in the large country-style carriage house with four bedrooms and two bathrooms, and a separate approximately 1,000-square-foot guest house with three bedrooms and 1.5 bathrooms.
Pursue Equestrian Perfection at the Indoor Riding Arena
Another major benefit of purchasing this property is that it has an approximately 14,000-square-foot International Competition sized indoor heated riding arena, newly built in 2015, and featuring a second-story private viewing area with a lounge, kitchen, office, and full bathroom. This is where you and your horses will achieve equestrian perfection and take your skills to the next level.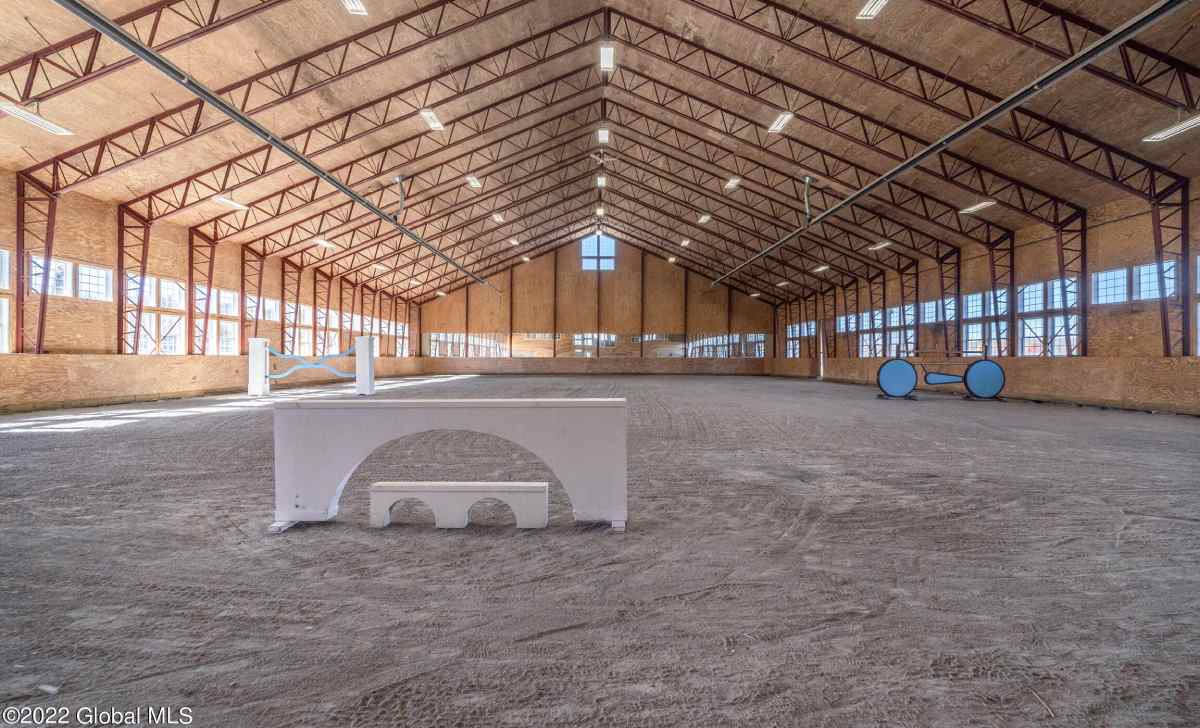 "The size of the arena and the fact that it has a viewing room to watch riders practice and master their craft is truly amazing," Jacob noted.
There is also a mechanical hot walker, an eight-horse stall stable with two wash stalls, four tack rooms, two feed rooms, hay storage, several outbuildings, trails, and more. You'll have everything you need to care for your horses and welcome other riders to the property.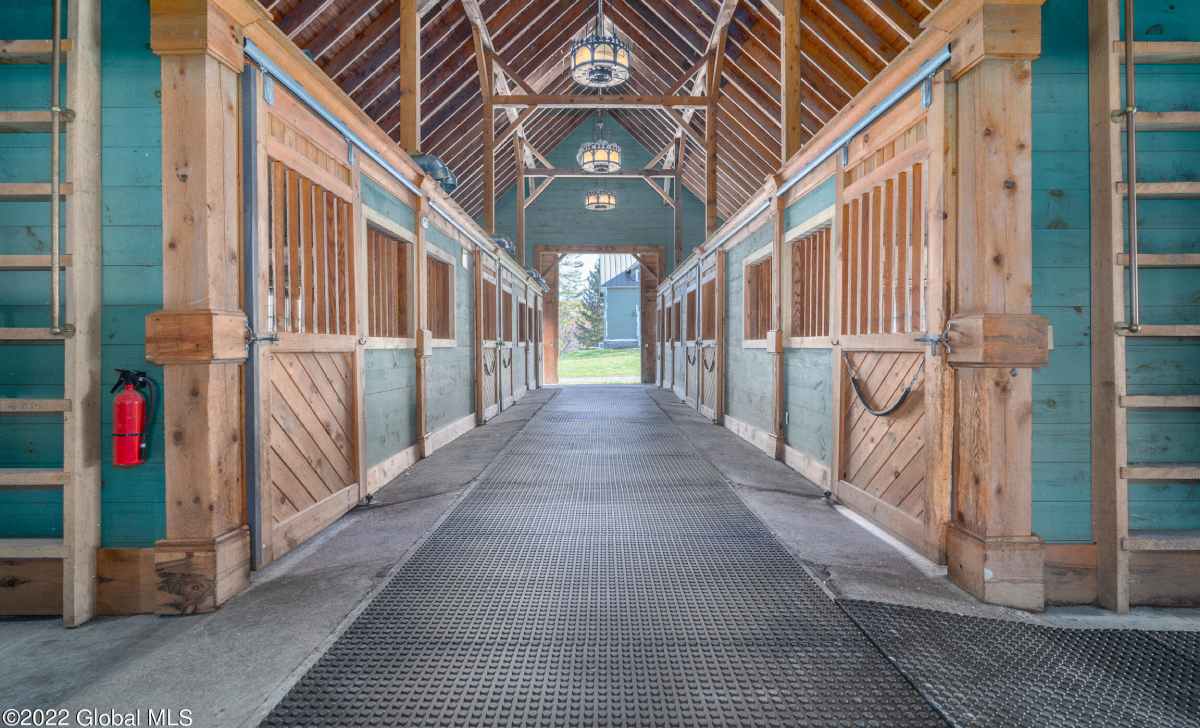 Find Out More About This Unique Property Today
Does this estate sound like the best place for you, your family, and your horses to settle down? Get in contact with Christa Swistak for further information about what to expect!