If you're looking for a waterfront property for sale in the Capital Region or southern Adirondack area, Saratoga Lake is an easily overlooked gem. See everything you need to know about the lake's size, vibe, and surrounding communities below, and then check out current real estate listings on Saratoga Lake.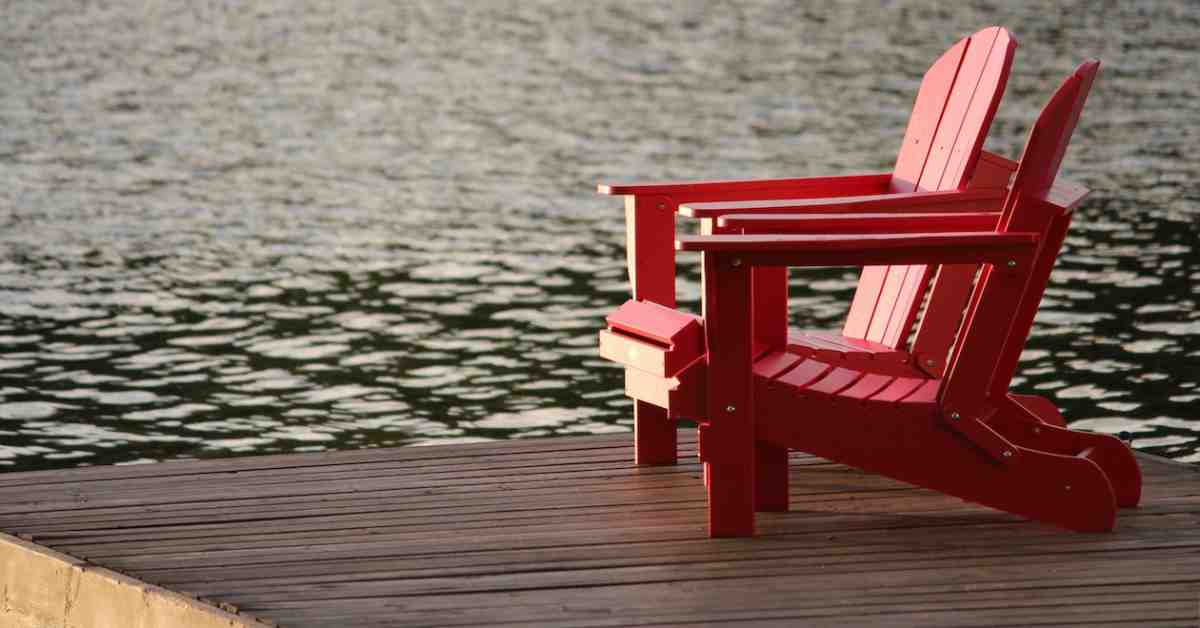 A Mostly Private, Pristine Lake
Most of the lake is privately owned, offering a quieter lake experience than some. Saratoga Lake is smaller than other popular lakes in the region, such as Lake George or Great Sacandaga Lake, but it's larger than Ballston Lake.
The lake is fed by the Kayaderosseras Creek, with Fish Creek serving as its outlet. Water from Fish Creek goes into the Hudson River.
There is a public beach at the south end, a state boat launch, and a local park that includes a kayak launch. Saratoga Lake has businesses that offer boat and paddlesport rentals, restaurants on the water, and it's considered a treasure trove for anglers.
The lake covers 3,762 acres, it's 4.5 miles long and 1.5 miles wide at its widest point, with a mean depth of 25 feet, and a max depth of 95 feet.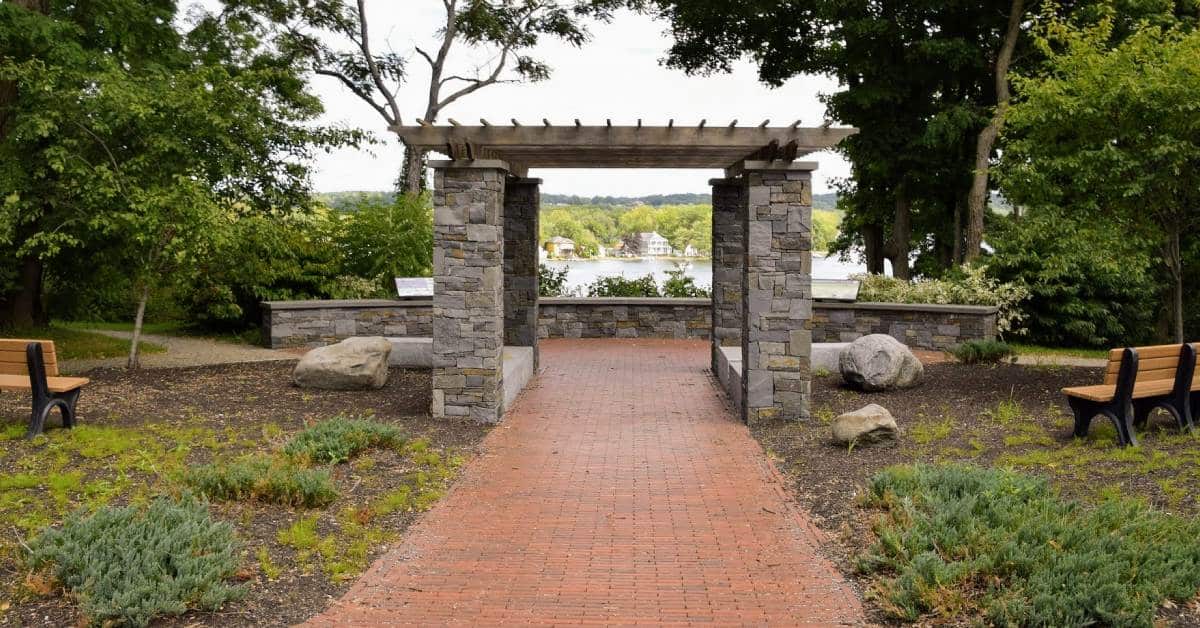 Photo credit: Hope Relly-Cobb
Waterfront Park
Waterfront Park is a 4-acre parcel of land that was converted to a park, beach, and non-motorized boat launch that opened to the public in 2015. It's open from dawn to dusk.
The park includes parking, an amphitheater for special events, picnic tables and trash cans, and a seasonal porta potty. There is no swimming allowed at the beach. Dogs are allowed. And, a playground is in the works!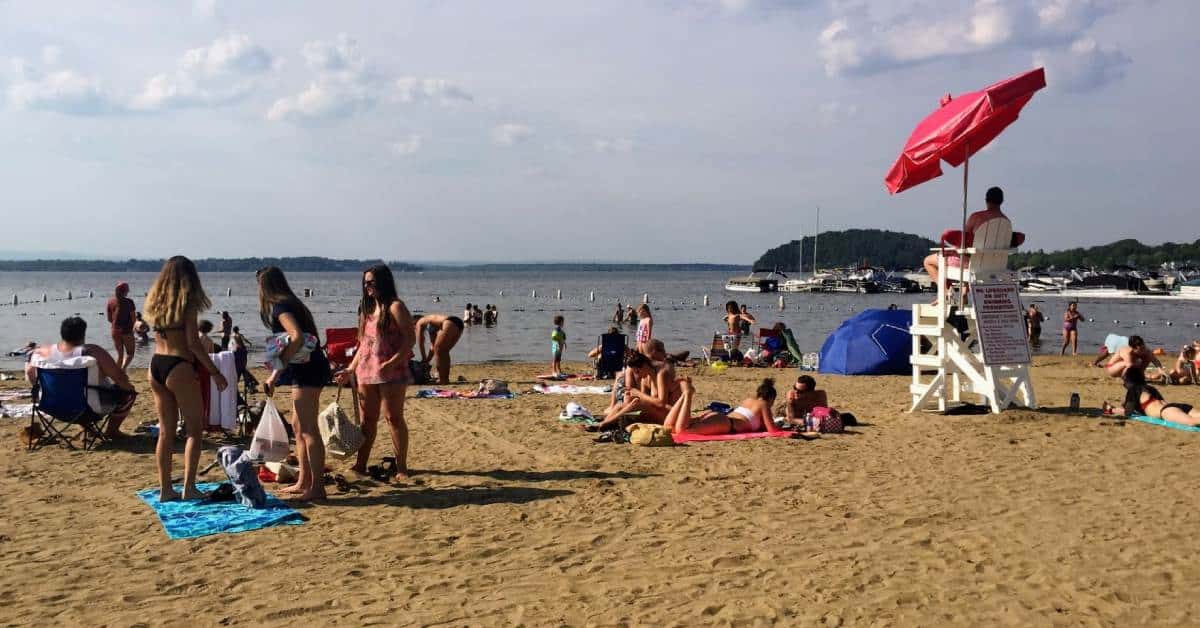 Brown's Beach
Brown's Beach is at the southern end of the lake and does permit swimming. Like Waterfront Park, Brown's Beach opened in 2015; it had been open in years past, but was closed from 2006 to its reopening nearly 10 years ago.
The beach is typically open from Memorial Day Weekend through Labor Day Weekend, with daily hours of 10am to 7pm. There is a fee, which is $5 for ages 12 and up, $3 for ages 5 to 11, and free for kids 4 and under; there is also a Beach Pass option.
Kayaking and canoeing are permitted at Brown's Beach in addition to swimming. There is a private boat dock available to boat slip renters only, and a marina on site. Dogs are not permitted.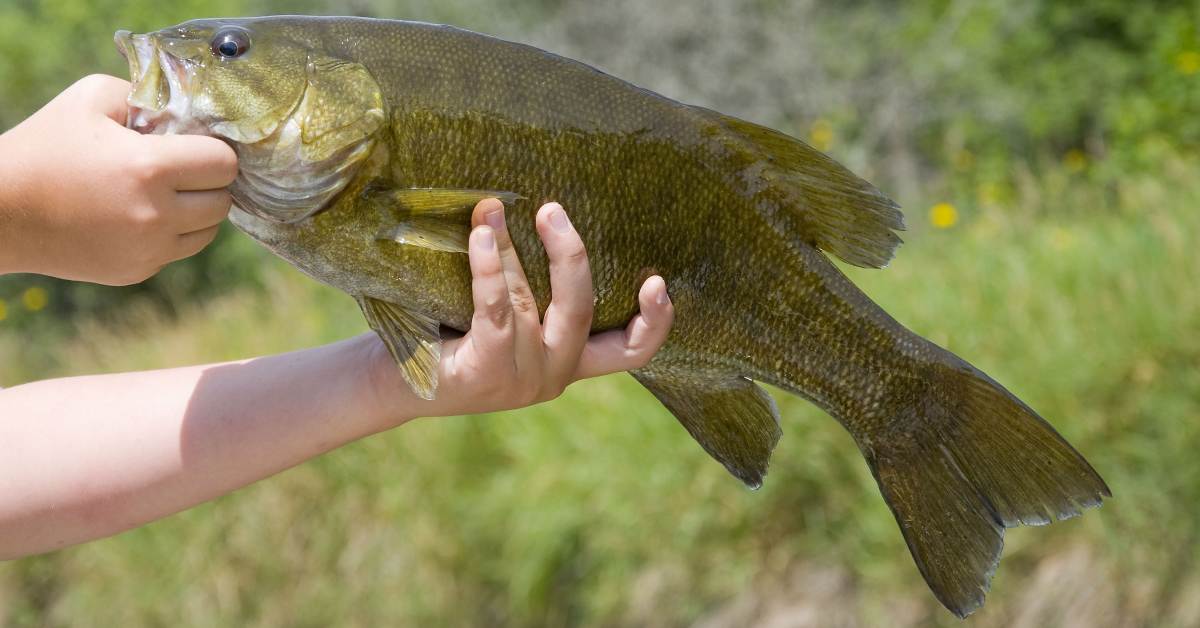 A Haven for Fishing
Saratoga Lake is considered to be a "fertile" lake, with a pH of 7.6. A combination of the right vegetation and conditions make it an attractive body of water for fish.
Species that can be found in Saratoga Lake include smallmouth bass, largemouth bass, northern pike, walleye, perch, carp, bluegill, crappie, and sunfish.
Fishing tournaments take place on the lake throughout the year, including the Saratoga Bass Challenge in June, and the Saratoga Lake Ice Fishing Derby in January.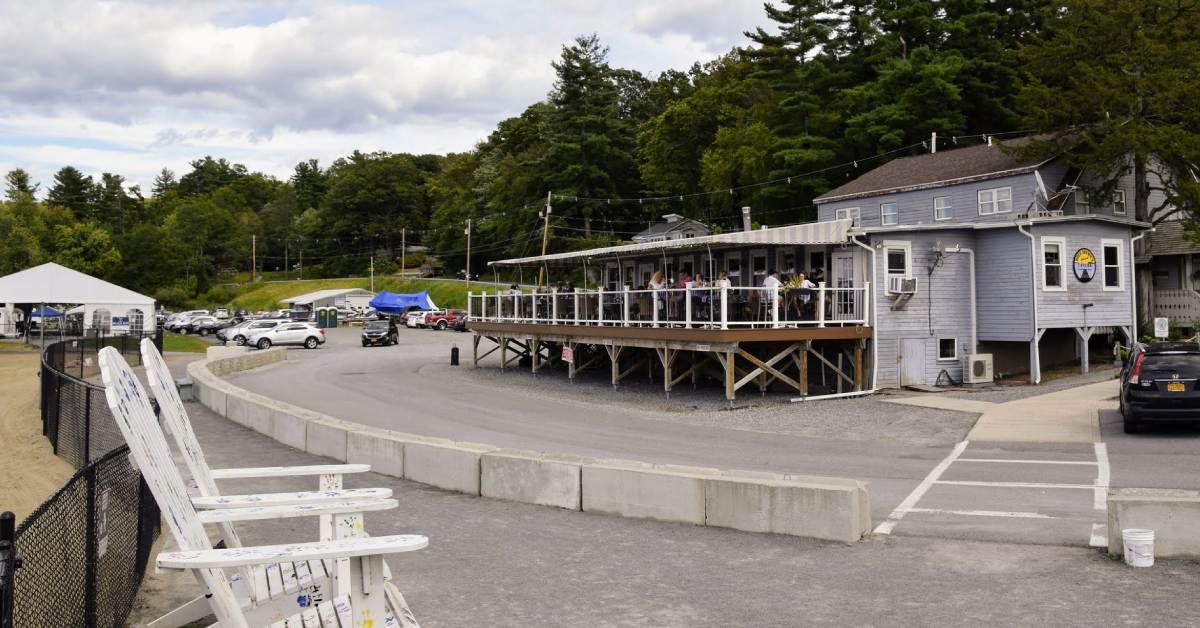 Photo credit: Hope Relly-Cobb
Restaurants, Boating Businesses & More Around the Lake
Here's a breakdown of the businesses around the lake:
Restaurants/Eateries:
550 Waterfront by Druthers
Dock Brown's
Nostalgia Ale House & Wine Bar
Carson's Woodside Tavern and The Hideaway are close to the lake, although not on the waterfront.
Boat Tours:
Adirondack Cruise & Charter
Original Tiki Tours
Boat Rentals:
518 Prestige Pontoons
Salvi Aquatic Boat Rentals
Vivi E Basta Rentals
Kayak & Watersports Rentals:
Extreme Hydro Flight
Kayak Shak
Lake Lonely Watersports is close by on Lake Lonely.
Marinas:
Fish Creek Marina
Point Breeze Marina
Saratoga Lake Marina
South Shore Marina
There is also the Saratoga Lake Sailing Club.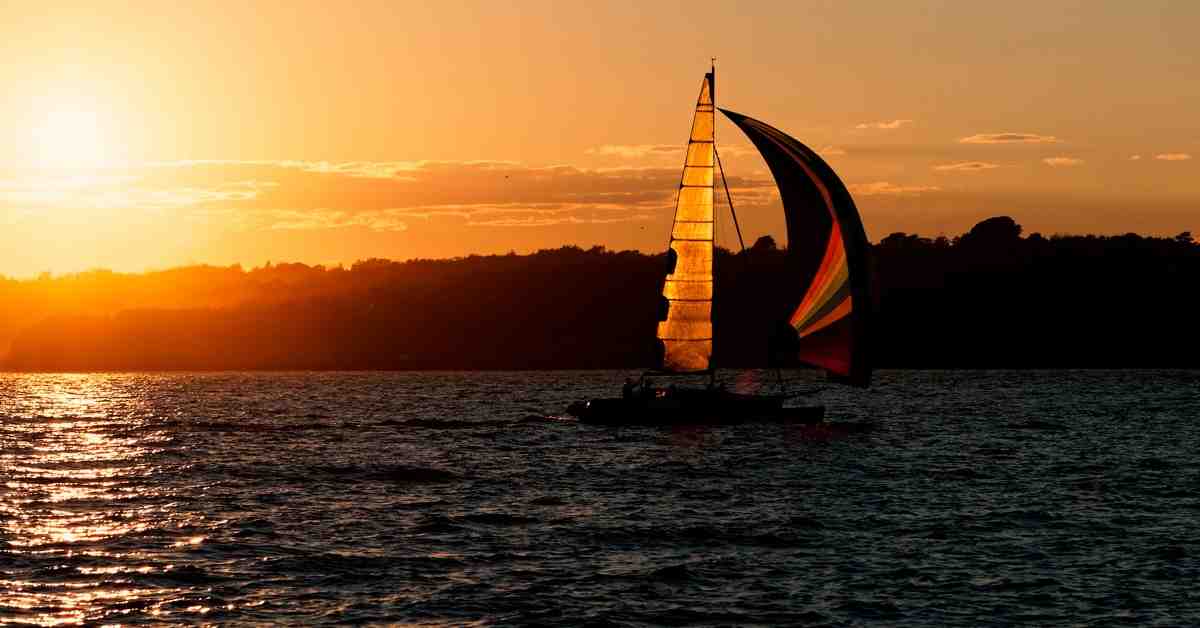 Lake Management
There are two primary groups that help oversee the lake. The Saratoga Lake Protection & Improvement District is the governing body that manages and supervises the lake.
They're in charge of enhancing and preserving the ecosystem of the lake as well as the watershed, through education and proven lake management techniques.
The Saratoga Lake Association is a nonprofit organization that promotes and enhances the health, safety, sanitation, recreation, and environmental quality of Saratoga Lake and the watershed.
This group collaborates with other lake-based organizations and the municipalities that surround the lake.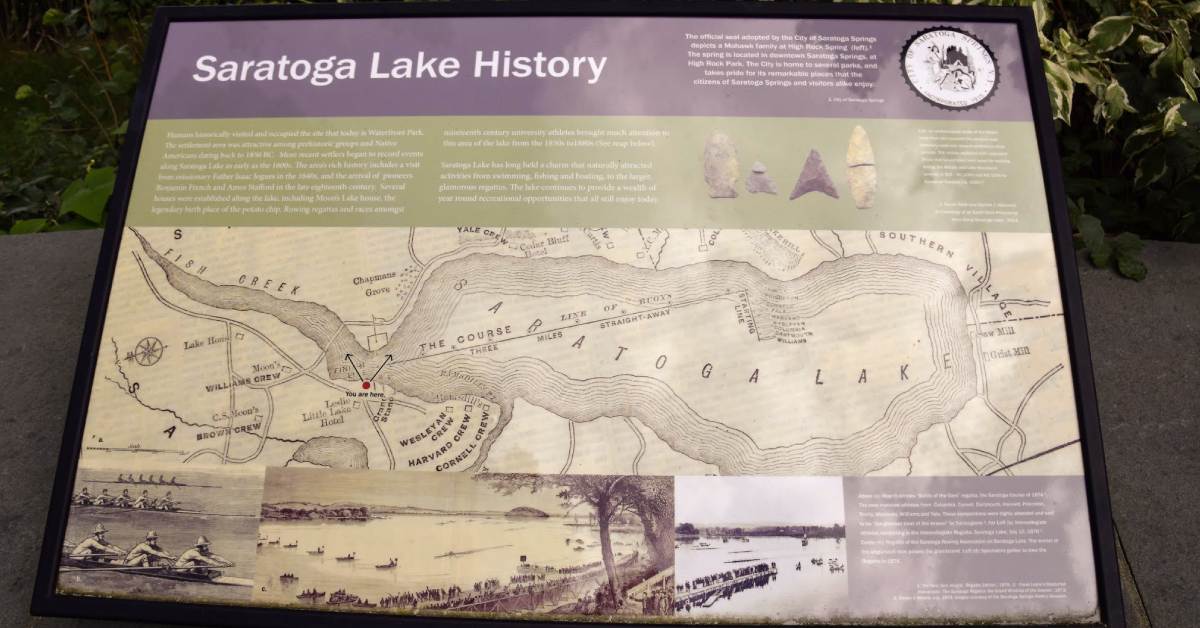 Photo credit: Hope Relly-Cobb
History of the Lake
Saratoga Lake has a long history of rowing regattas and races that date back to the 1850s, and still take place on this body of water today.
Archeological evidence suggests Native Americans occupied what is now Waterfront Park as far back as 1850 BC.
It is believed that the French missionary Isaac Jogues visited the lake in 1640; he also has ties to Lake George, with a statue in Lake George Battlefield State Park. Pioneers Benjamin French and Amos Stafford are said to have come to Saratoga Lake during the late 1700s.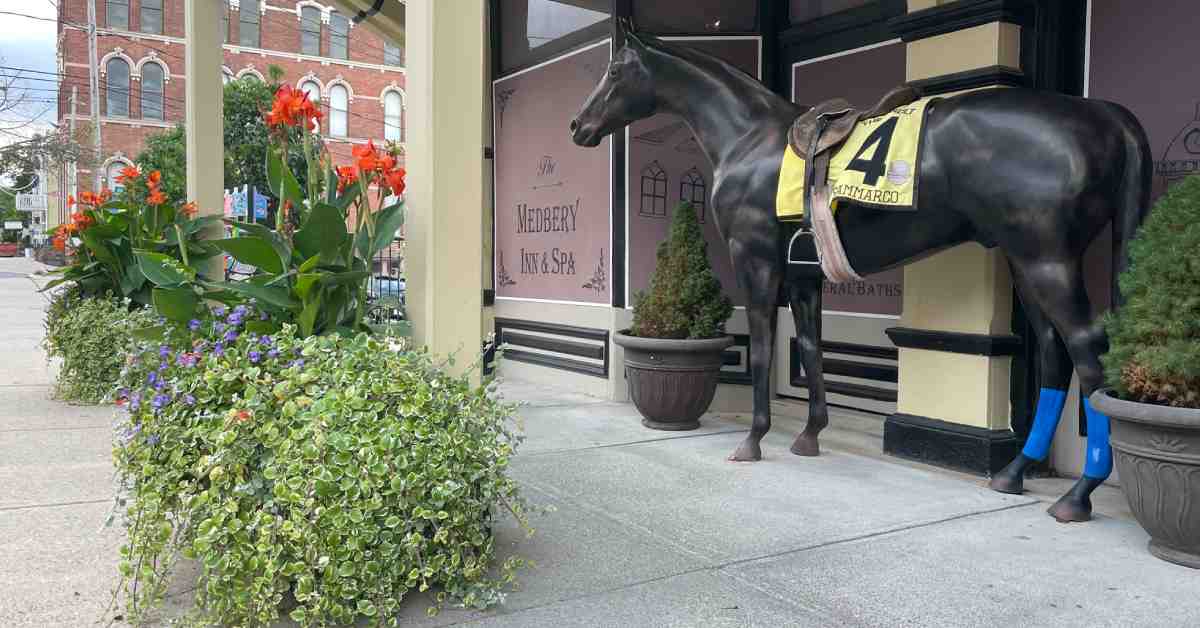 Local Communities Around the Lake
Saratoga Lake sits in between Saratoga Spa State Park and Saratoga National Historical Park. It's also close to the Saratoga National Golf Club.
The town of Malta surrounds Saratoga Lake on the western and southern side. The northern part of the lake where it meets Fish Creek is Saratoga Springs. Then, the eastern side of the lake is mostly Stillwater, with some addresses falling in Saratoga Springs.
Both Malta and Stillwater are known for their small town feel. Malta has been a local real estate hotspot for years, and is home to GlobalFoundries as well as several popular restaurants.
Depending on the address, Malta can fall into the Saratoga Springs Central School District, the Ballston Spa Central School District, or the Shenendehowa Central School District, all of which are excellent.
Stillwater is home to the Saratoga National Historical Park and falls in the Stillwater Central School District, which is rated above average.
Check Out Saratoga Lake Real Estate
Use our property search feature to find local listings >>
Get in touch with our team to get started on your house buying journey >>