If you're learning how to be a chef, you need to get into the kitchen. If you're aiming to be a doctor or a nurse, at some point you need to step into a medical environment.
And if you're a real estate agent selling new construction homes, you'd better head out to a construction site and see how the houses are built! At least, that's how we at Sterling Real Estate Group go about training our agents on one of the areas of real estate where we shine the most: new construction.
Find out how our agents are trained to the fullest when it comes to new construction homes, and why buyers can put their trust in us to get them the best deal on a brand new house they'll love.
What Is Meant by New Construction?
New construction homes are brand new homes available to a buyer, either built as a Spec home or fully customized by the new purchaser. Sometimes, buyers enter the process before the house is even constructed, and can choose all the finishes and features that their new home will have.
Other times, the house is partially built or finished, with minimal features that the buyer can change. There can also be cases where a new construction home is nearly or completely built; these are also referred to as quick delivery homes. Even in this case, the buyer may sometimes have a say in final finishes.
On-Site Training for New- & Not-So-New Agents
"I like that even if they are not a 'new' construction agent, they attend and learn about house construction," Mark Johnson of DeGraff Bloom Custom Builders told us when asked what he thought about our training. "[Sterling Real Estate Group is] very committed to new construction training. I like the fact that they train on site with the builder involved."
DeGraff Bloom is one of several reputable Capital Region builders we work with at Sterling Real Estate Group. We believe in getting the builders involved with training the real estate agents, so we can all better work together to serve the clients. They delve into topics with our agents like safety, framing, windows, mechanicals, features, and upgrades.
Comprehensive Instruction From the Foundation Up
"The new construction training starts at the very beginning, with the pour of the foundation all the way through until the final walk-through," Licensed Real Estate Salesperson Jacob Swistak said. "Each step of the process is explained down to the finest of details."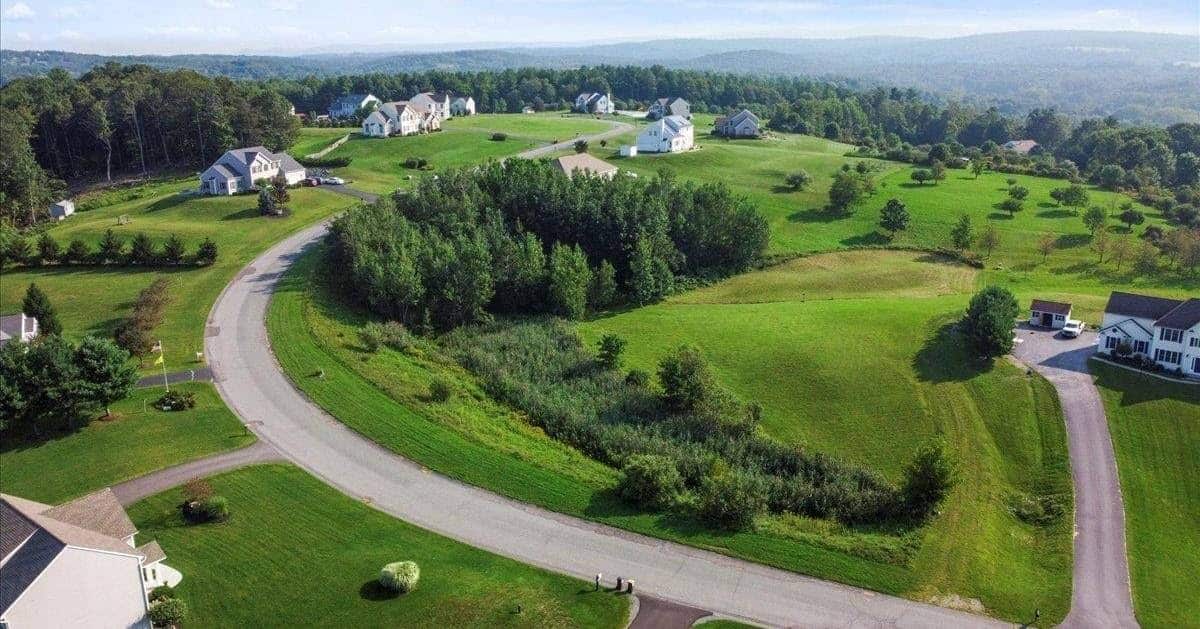 In fact, the training essentially starts with the land, before the first hammer or piece of wood is lifted. "We went over what surveys needed to be done [to assess land for new construction] before the land is to be developed, including endangered species, wetlands, and archeological reviews," Licensed Real Estate Salesperson Hillary Blowers said.
Learning From the Professionals & Taking It on the Road
We've brought new construction professionals to our Ballston Spa office, and we've also taken the agents out in the field.
"Justin Hartgen of Hartgen Archeological Associates came into Sterling Real Estate Group' office and gave us an amazing presentation of what goes into the archeological survey," Blowers recapped for us. "We met Scott Lansing at Lansing Engineering to discuss engineering concepts. And we had the opportunity to personally meet developers, including Michaels Group, DeGraff Bloom, and Trojanski Builders."
We've even taken agents straight to the new construction sites in the area, including Fair Oaks, Iron Spring Estates, and Dunning Woods.
Yes, We Do Get Into Interior Decorating & Design
We can't talk about – or train our agents on – new construction homes without getting into what will be going into the houses after the structure is complete.
"We walked through the homes during framing and final completion, [and made] a visit to a builder's design center," Licensed Real Estate Salesperson Laurie Michaels Cerrone said.
Blowers added, "We visited the Michaels Group designer showroom, and they highlighted how they design the interiors with the buyers, and showcase kitchens, bathrooms, fixtures, granite and quartz countertops, flooring, fireplaces, and more."
Training Is Thorough *And* Fun
There's just something about taking the learning process to the site of where the new construction is happening that is not only beneficial for the agents (and by extension, the buyers), but it's more captivating and interesting than simply reading from a manual, or watching a slideshow.
"The new construction training with Sterling has been the most thorough and detailed training that I've experienced so far in my real estate career. . .the thought of new construction was intimidating, but Sterling has made it very engaging and fun to learn about," Licensed Real Estate Salesperson Brittany Dansion said. "I'd recommend it to any agent who is looking to be more proficient in the construction world."
The Bottom Line: A Great Deal in New Construction for You
Because we work with esteemed builders, attract the top agents in the region, and have a well-thought out, multi-part training program, we're able to boast new construction as one of our specialties. Lean on us as the experts when you partner with Sterling Real Estate Group. Your thoroughly trained new construction agent will be able to answer your questions and clear up any concerns you may have as you go.
Check out new construction homes for sale in the Saratoga area >>