With major destinations like Saratoga Race Course, unique shops and restaurants, and a thriving economy, there are many reasons why people choose to not only visit Saratoga County NY, but live in the area too.
The county is made up of 30 cities, towns, and villages, and prospective homebuyers can expect to find various real estate developments where new home construction and other options are available.
Are you considering houses for sale in Saratoga County NY? Here's what you need to know about the region.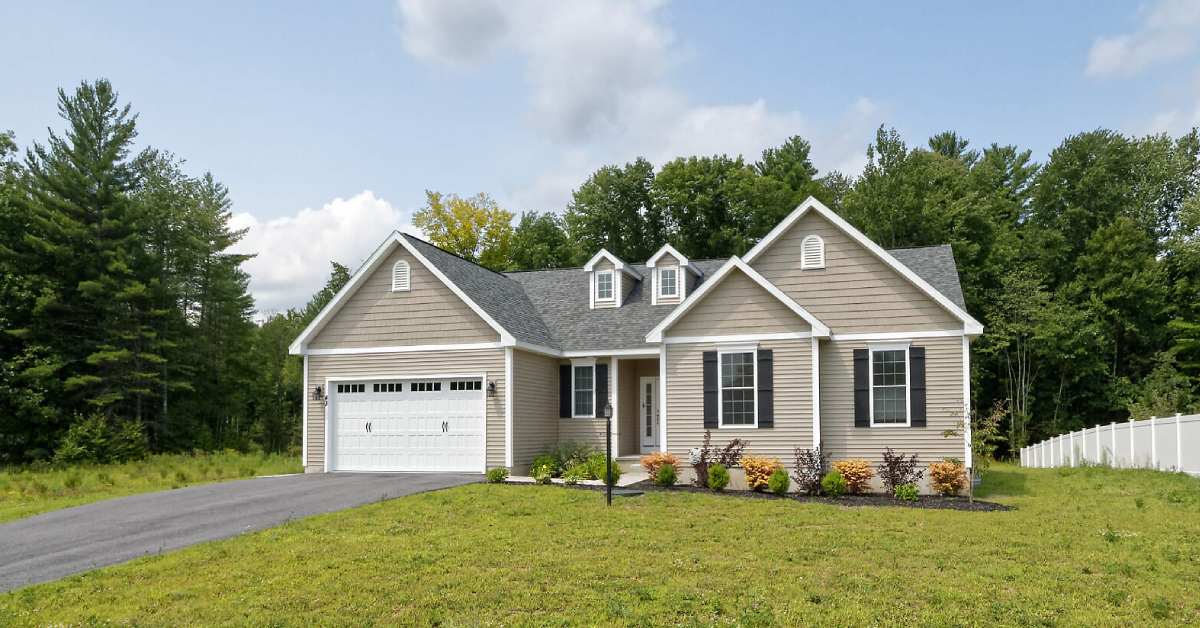 Welcome to Saratoga County: A Great Place to Live, Work, and Play
With an estimated population of 235,509 (as of the 2020 census), Saratoga County has continued to grow over the past decade as more people call the area home. But why has it become so popular? For starters, the area features excellent school districts, abundant recreational opportunities, an array of cultural attractions, and a strong real estate market.
The county is located north of Albany and south of Lake George. In addition to its two cities, Saratoga Springs and Mechanicville, Saratoga County comprises a mix of towns and villages that may appeal to you based on your lifestyle. For example, the Town of Clifton Park is both perfect for families and people who work in Albany, while Hadley and Corinth are in the Adirondack Park, an outdoor recreation destination.
To help you find the best place to live, we've highlighted some of Saratoga County's communities below and included a few key facts about each one.
Explore Major Municipalities Throughout Saratoga County
Please note that the following municipalities are listed in alphabetical order and showcase the different types of places you can find in Saratoga County NY.
Ballston Spa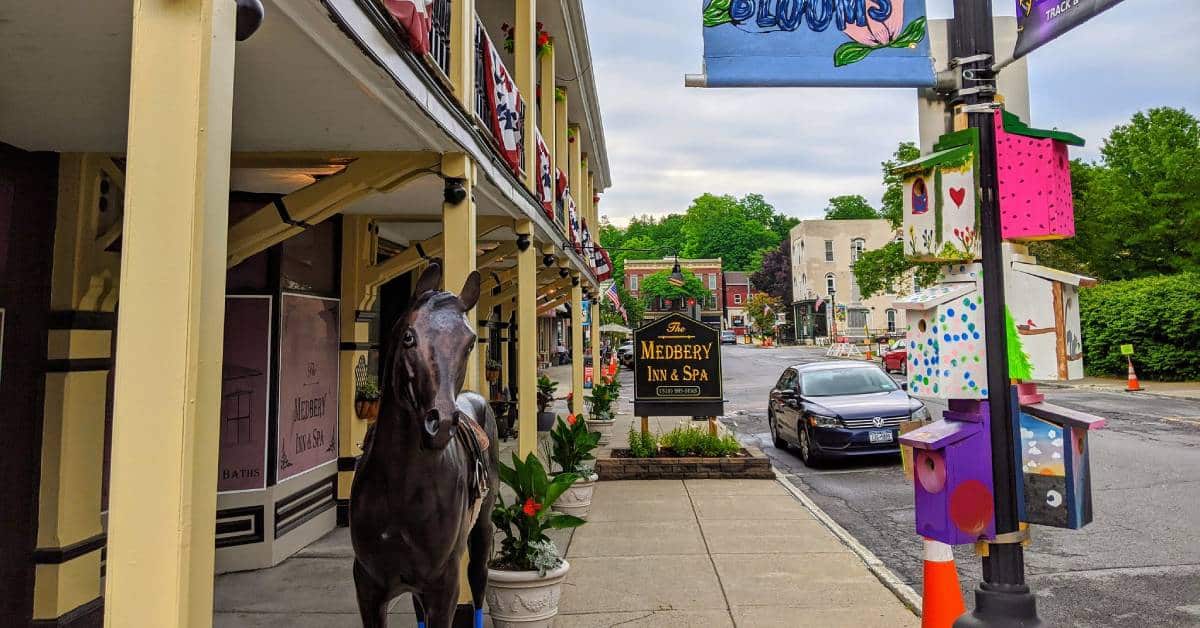 Located in the towns of Ballston and Milton, Ballston Spa is a charming community with a population of approximately 5,400. The village is the county seat of Saratoga County, and it's become a desirable place for homeowners thanks to the vibrant downtown area, local parks and trails, and strong public school district, which serves about 4,200 students. It's also a quick drive to reach downtown Saratoga from Ballston Spa (only 12 minutes away), as well as Malta and Saratoga Lake to the east.
Clifton Park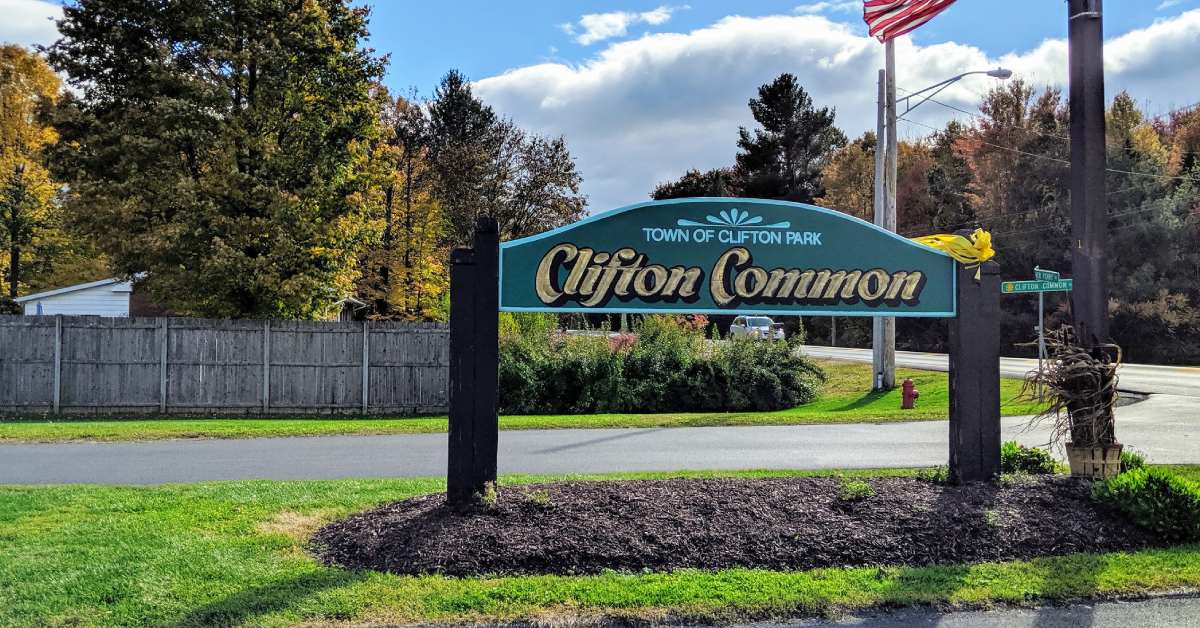 The main highway through Saratoga County is I-87, and if you follow it south from Saratoga Springs, you'll arrive in the Town of Clifton Park in about 25 minutes. Clifton Park is a suburban community in the southwest corner of Saratoga County that has a population of approximately 38,029 and is part of the Shenendehowa Central School District. The town is known for offering an outstanding quality of life, with numerous parks and open spaces, tight-knit neighborhoods, and a mix of retail chains and locally owned businesses, including a shopping mall.
Corinth
Corinth, along with Hadley, is part of northern Saratoga County and located in the southeastern Adirondacks. The small town has a population of approximately 6,500, and the Hudson River winds right through the heart of it. Corinth is best described as a peaceful place to live away from the larger cities in the area, such as Glens Falls (21 minutes away) and Saratoga Springs (20 minutes away). It's a great community for outdoor enthusiasts to live in, as you'll be near hiking trails, fishing spots, snowmobile trails, boating and more.
Malta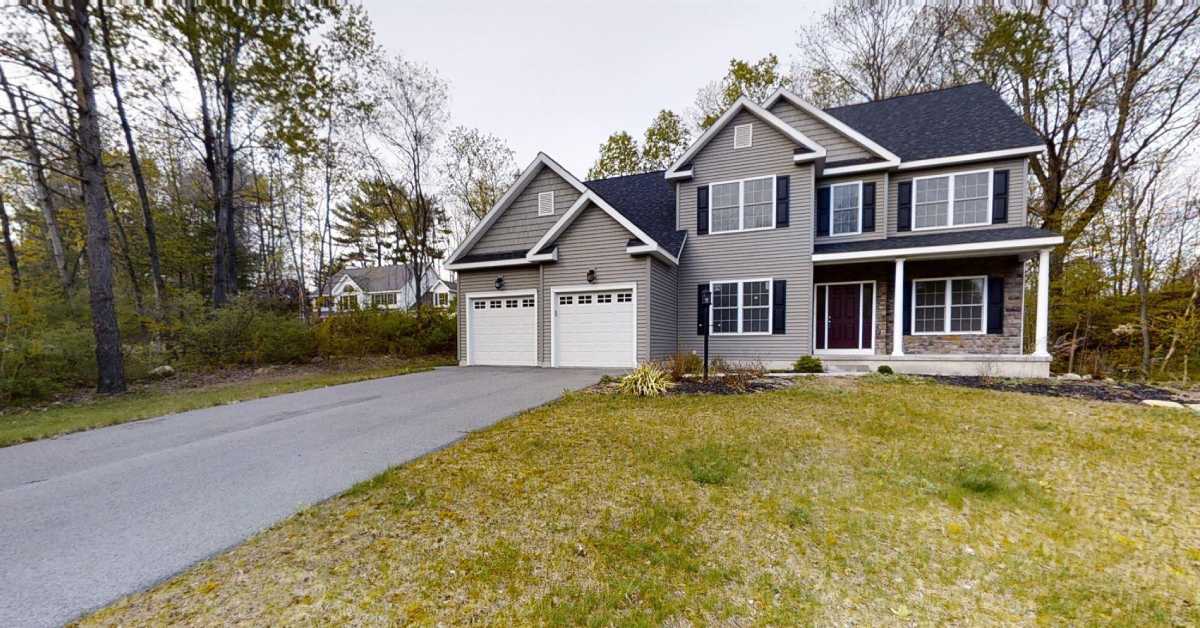 With a population of approximately 16,000, top school districts, quiet neighborhoods, and a hot real estate market, the Town of Malta is an ideal place for families looking to move. Another reason people check out Malta for real estate developments is because of its central location in Saratoga County, which makes it easy to work or play in the surrounding area.
Residents can easily drive 15 minutes north to Saratoga Race Course and downtown Saratoga's shops and restaurants, or 10 minutes south to Clifton Park, Halfmoon, and other parts of the Capital Region. And, Saratoga Lake will be right in your backyard, so you can head over and go swimming, boating, or paddling during the summer.
Mechanicville
Named after its early settlers, who were mostly master craftsmen, Mechanicville is a smaller city in southeastern Saratoga County with a population of approximately 5,163. The community is located on the west bank of the Hudson River, just south of Stillwater. Mechanicville features a public school district that serves about 1,330 students, residential neighborhoods, family-friendly restaurants, and easy access to golf courses, trails, and more.
Milton
The Town of Milton is centrally located in Saratoga County, and it has a population of approximately 19,000. Milton is between Ballston Spa and Saratoga Springs, and depending on where you live, your child will be able to attend the Ballston Spa Central School District or the Saratoga Springs City School District. Residents are able to enjoy privacy at their Milton home while still being a short drive away from some of the best attractions and activities in Saratoga County.
Saratoga Springs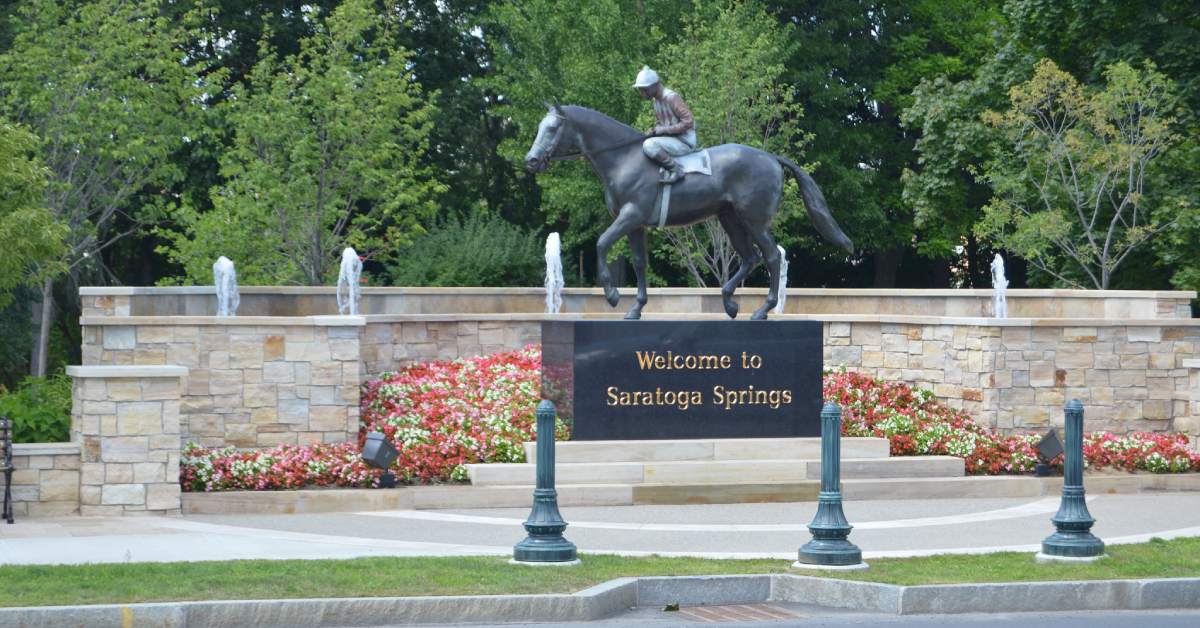 When you think of Saratoga County, Saratoga Springs may be the first community that comes to mind, and for good reason! The city, which has a population of approximately 28,491, is a year-round destination with an outstanding local restaurant scene, parks and mineral springs, entertainment venues, shops and boutiques, and the nationally recognized Saratoga Race Course. Saratoga Springs residents are near all these attractions and more, and their children can attend a highly rated public school district, Saratoga Springs City School District.
South Glens Falls
The Village of South Glens Falls is located in northeastern Saratoga County on the other side of the Hudson River from Glens Falls. While many people have heard of South Glens Falls because of Cooper's Cave, which was featured in James Fenimore Cooper's novel, "The Last of the Mohicans," prospective homebuyers should know that it's also a great place to live.
South Glens Falls has a small town community feel with a population of approximately 3,744, and there are a number of residential areas, restaurants, and businesses to check out, including the popular Common Roots Brewing. The village is in the northern part of the Town of Moreau, so it's about 25 minutes away from Saratoga Springs.
Waterford
The Town of Waterford is situated in the southeastern corner of Saratoga County where the Hudson and Mohawk Rivers meet. This suburb has a population of approximately 8,208, and there are multiple neighborhoods both in the heart of town and near the outskirts. Waterford's main school is the Waterford-Halfmoon Union Free School District, which serves about 774 students in grades K-12. Local residents will be close to the popular Peebles Island State Park and major Capital Region communities, such as Cohoes and Troy.
Wilton
Located between South Glens Falls and Saratoga Springs (about 14 minutes from both), the Town of Wilton features residential and commercial areas just off Exit 15 of I-87. The town's population is approximately 17,361, and three public school districts serve local residents. Some of the benefits of living in Wilton include no town property tax and plenty of access to open spaces and recreational activities. You can bring the kids to Gavin Park, a central recreation complex, or take a drive over to Wilton Wildlife Preserve & Park, which offers over 25 miles of hiking trails.
These are just some of the communities located throughout Saratoga County that you may consider moving to. If you're interested in a new construction home in the area, then take a look at our current list of new home neighborhoods. Or, contact us today to learn about houses for sale in Saratoga County NY.
Get details about our new home neighborhoods in and near Saratoga County >>